ABOUT ~ Jillian L. Burstein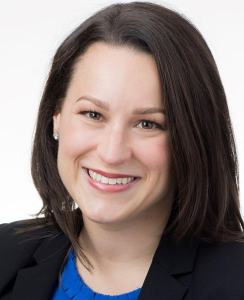 Jillian is a creative and strategic problem solver, highly sought for her insight on protecting brands from infringement and her ability to engage with clients in a manner that instills confidence and trust. Throughout the course of her career, Jillian has developed unparalleled knowledge in the area of geographic indications of origin, with a unique focus on how spirits brands can protect the identity and reputation of their spirits category in the United States.  As a go-to lawyer for matters involving complex and sophisticated brand protection matters, Jillian routinely advises clients on a broad range of IP issues, including trademarks, trade dress, copyright, false advertising, and unfair competition. She regularly counsels clients on how to build, protect, and maintain their brands. 
Jillian's practice is worldwide and she regularly represents foreign and domestic clients in state and federal court, and before the Trademark Trial and Appeals Board. She also routinely engages with foreign counsel on brand protection matters around the globe. For more than 6 years, Jillian has represented the Scotch Whisky Association and the Irish Whiskey Association, protecting their brands in the U.S.  Jillian is an active member of the International Trademark Association where she currently is the Chair of the Working Group on Certification Marks of Regional Origin in the United States and a member of the Geographic Indications Committee. 
In addition to her exceptional legal practice, Jillian is passionate about advancing women and girls through mentorship, skills-based training, and pro bono legal representation, and has been named by Best Lawyers in America as "One to Watch" for the last two years. 
Reed Smith LLP 
10 South Wacker Drive 
Chicago, IL 60606-7507 
Main: 312.207.1000 
Fax: 312.207.6400 
ABOUT ~ Kun Yang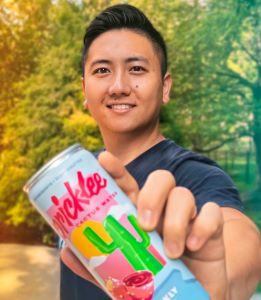 A healthcare professional turned beverage founder that's passionate about helping people build or rebuild habits that lead to healthier lives! I grew up addicted to artificial, high-sugar drinks, and have personally felt the long-lasting emotional and physical impacts it's made on my personal wellness journey.  
We created Pricklee to provide an inviting, natural, and functional alternative to these products to make feeling your best enjoyable and joyful!
Humbly, 
Kun 
 
Connect With Me! LinkedIn 
Book Time On: My Calendar 
AS SEEN ON Shark Tank | Today Show 
KUN YANG 
ceo + co-founder 
e kun@pricklee.com  
p 929 299 9620 
www.pricklee.com  
ABOUT THE HOST: Jennifer English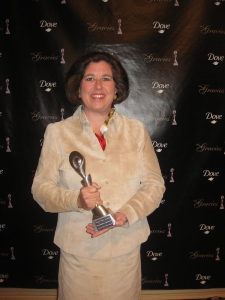 Jennifer is a multi-award-winning broadcaster, writer, Hospitality Industry consultant and culinarian who is the founder and host of the Food & Wine Radio Network, and host of Friends in The Business.  
Her in-depth interviews and intellectual musings on the craft, history and culture of all areas of food and drink have earned Jennifer the prestigious Gracie Allen Award from The Foundation of American Women in Radio & Television and The James Beard Foundation Award for Best Radio Show.  Jennifer served on the Board of the New Orleans Culinary & Cultural Preservation Society, and was proud to participate on the very first Seminar Panel at Tales of the Cocktail.  
Jennifer is a co-founder of the World Margarita Championships, and is a Founding Editor of Tea Journey Magazine.   
 
Jennifer developed and launched the Let's Make A Meal cooking segments for NBC affiliate KVOA TV-4 and the Around the Table, "Bottoms Up Radio Hour", and R.S.V.P. Radio Shows.  
 
Jennifer is delighted to welcome friends, old and new, to her table to cultivate conviviality