About ~ Rick Culleton
Author, Licensed Pilot and Entrepreneur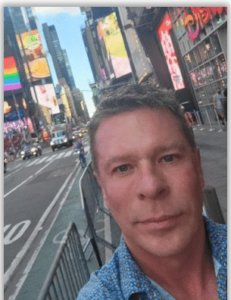 Rick is a licensed pilot and entrepreneur from Austin, Texas.  
 
He is the owner of an Inc 5000 Fastest Growing Firm, Discount Electronics, and of First Austin Property and two hotels in Jaco, Costa Rica.  
He grew up in New York, and, after a series of hardships, pursued many entrepreneurial ventures.  
After he was given a Story Worth subscription in 2020, Culleton began to share his life experiences, which culminated in his debut book, "Messed Up Like You."  
By sharing his story, he proves that anyone can overcome any obstacle.  
Outside of work, he has won trophies and awards for Taekwondo and Triathlons, earned recognition for his work with public schools and a group called ACOS that works with children in Costa Rica.  
He and his wife, Katherine, have two children, Richard and Laura. 
Messed Up Like You is the true story of a licensed pilot and entrepreneur who has a treasure trove of advice to share. Rick Culleton is open about his flaws and the mistakes he made. His journey of overcoming these hardships is truly inspirational. For future entrepreneurs, troubled teens and young adults, or anyone looking for some advice, this story is sure to be beneficial.  
Messed Up Like You, How ADHD and Anxiety Didn't Stop Me From Becoming a Successful Entrepreneur, by Rick Culleton, is available on Amazon in both Kindle and paperback and on the author's website: https://www.messeduplikeyou.com/