About John Adams
Deputy Director University of Arizona Biosphere 2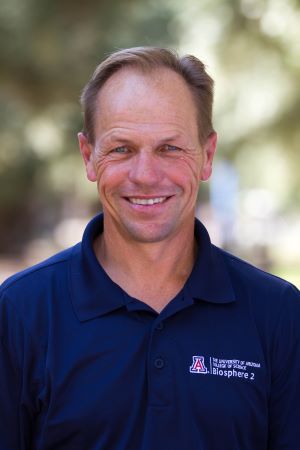 John Adams is a native Tucsonan and graduate from the University of Arizona. For two decades, he has helped drive the evolution of Biosphere 2 through positions of progressive responsibility and oversight. In 2014, Adams advanced to his current leadership role of Biosphere 2 Deputy Director. In part, the promotion marked a return to his roots, engaging as a key member of the team that plans and directs all research and related activities inside Biosphere 2 and the surrounding campus.
Biosphere 2 (B2) is a campus of the University of Arizona (UA) engaged in world-class environmental research, entrepreneurship and education leading to solutions to humanity's grand challenges of climate change, biodiversity loss and sustainable development on Earth and beyond.
Activities at B2 span the continuum from research advancing fundamental understanding of Earth system processes all the way to developing commercial and scalable solutions to environmental problems with entrepreneurial and established industrial partners. Global partnerships further leverage this work in communities throughout the world, with an emphasis on under-served people. Activity-based, inclusive education for K-16 students and teachers, equitable undergraduate research opportunities, interdisciplinary graduate and postdoctoral training, and programs to enhance public understanding of science are intrinsic to all these activities.
The cornerstone of the B2 campus is the space frame, the world's largest indoor controlled environment for ecological and climate change research across multiple biomes. The campus also boasts specialized research spaces dedicated to development of co-located food and photovoltaic energy production, alongside human-habitat analogs for the Moon and Mars that emphasize research on life support systems and astronaut training. The B2 campus also hosts a UA Center for Innovation incubator through a cooperative agreement with Tech Launch Arizona. The entrepreneurs supported by the incubator interact with the to mentor and support entrepreneurs creating commercial startups.
Company / Organization Website URL: www.biosphere2.org  
 Company or Guest LinkedIn URL: https://www.linkedin.com/in/john-adams-a1200532/  
 Company or Guest Twitter URL: @B2science   
 Company / Org Facebook Page URL:@biosphere2  
About Kendall Kroesen
Community Outreach Coordinator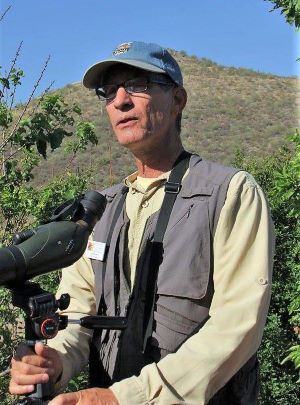 A native of Southern California, Kendall has a BA in anthropology from the University of California Riverside and a Ph.D. in cultural anthropology from UC San Diego. In 2002, Kendall joined the staff of the Tucson Audubon Society, where he worked principally in habitat restoration and the creation of urban bird habitat.
Kendall has served on a variety of community advisory committees including the Tucson Parks and Recreation Commission.
He is now the Outreach Coordinator at Mission Garden.
Mission Garden is a living agricultural museum of Sonoran Desert-adapted heritage fruit trees, traditional local heirloom crops and edible native plants. The Garden is managed by Friends of Tucson's Birthplace, a 501(c)3 non-profit with no religious affiliation. Mission Garden is located at the foot of Sentinel Peak, at the site of the Native American village of S-cuk Son (pronounced Chuk Shon), a place sacred to the Tohono O'odham.
Mission Garden's primary mission is to preserve, transmit and revive the region's rich agricultural heritage by growing garden plots representative of more than 4000 years of continuous cultivation in the Tucson Basin. The different eras and cultural practices of agriculture during those 4,000 years are portrayed in different garden plots within the walls of the rebuilt Spanish Colonial era garden. This history and diversity of agriculture is the basis for the vibrant farm and restaurant scene in Tucson recognized in 2015 when UNESCO named Tucson a City of Gastronomy, the first such recognition for a city in the United States.
As the outreach coordinator at Mission Garden I do a variety of things to help elevate the community visibility of the garden. I recruit volunteers, train docents, plan and promote events, give tours, and do presentations to community groups about the garden.
Because of my background in anthropology and archaeology, my interest in wildlife, and my interest in gardening, Mission Garden–which has all those things–is the perfect place for me.
Company / Organization Website URL: www.missiongarden.org  
 Company or Guest LinkedIn URL: https://www.linkedin.com/company/28822461/admin/  
Company or Guest Twitter URL: https://twitter.com/TucsonGarden  
Company / Org Facebook Page URL:  https://www.facebook.com/missiongardentucson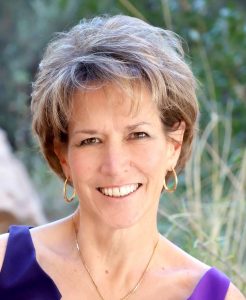 Barbara McClure, Executive Director  
IMPACT of Southern Arizona 
3535 E Hawser Street 
Tucson, AZ  85739                                                    
Phone: 520-825-0009
barbara@impactsoaz.org 
www.impactsoaz.org

 SOCIAL MEDIA: Facebook | Instagram | LinkedIn | Twitter |
Barbara McClure wakes up each morning passionate about going to work at a place that improves lives and inspires futures every day! She has been the Executive Director of a Tucson social service nonprofit called IMPACT of Southern Arizona, for ten years. What is it that keeps you passionate about your role Barbara? 
Barbara has been a visionary and planner with decades of experience as a small business owner and in nonprofit leadership; her innovative ideas and strategic thinking, along with a talent for bringing the community together, has helped grow IMPACT five-fold in a very short time. Her talents and interests are diverse but all center around helping people, improving the community, bolstering education, building capacity and sustainability, being vocal about the rights and conditions of others, experiencing art, nurturing all inhabitants of your garden, and enjoying life to the fullest. 
And now Barbara is about to experience another exciting chapter in her life with hosting a brand-new Radio Show Podcast here on the Tucson Business RadioX Network starting in November. 
IMPACT of Southern Arizona is a 20 – year old social service nonprofit stabilizing families and seniors, and moving people out of poverty. IMPACT's programs are designed to stretch household budgets so earned income can be spent on necessities such as improved housing conditions, fuel to get to work, utilizes, and needed medical attention and prescriptions.  Its clients are your neighbors! People come to IMPACT because it is a welcoming place where they are always treated with dignity and respect, and where they find resources, referrals, coaching, and help to attain the skills that can move them forward into self-sufficiency.