About Dr. John Pandolfino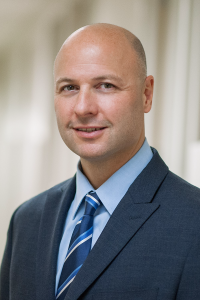 John E. Pandolfino, MD, is the Chief of Gastroenterology and Hepatology at Northwestern Medicine.
A native of Brooklyn, New York, Dr. Pandolfino received his Doctor of Medicine from Loyola University Stritch School of Medicine and completed a residency and fellowship at Northwestern University.
His research focuses on the biomechanics of bolus transport (where a mass of food has been chewed to the point of swallowing) and gastrointestinal motility as it pertains to gastroesophageal reflux and swallowing disorders.
He developed the Esophageal Center at Northwestern Medicine, which serves as the nation's top referral center for complex esophageal diseases, such as achalasia, eosinophilic esophagitis and refractory Gastroesophageal Reflux Disease (GERD). 
The brain-gut connection can't be ignored. Stress triggers symptoms- it can increase acid in the stomach, relax the muscles that stop acid from flowing back up into the esophagus, and decrease the production of substances that protect the stomach from acid. 
Lifestyle changes and medication needs vary according to patient. Rather than put all patients on elaborate and restrictive diets, the Northwestern Medicine team helps patients identify their triggers and teaches them how to avoid them, reduce them and medicate those that can't otherwise be addressed. Some patients also benefit from surgery to fix the structures that are allowing GERD to occur. 
Treatment is important: Over time, chronic inflammation from GERD can break down the esophagus, causing pain, ulcers, scar tissue and problems with swallowing.
It can also cause changes to the esophagus that can increase the risk of esophageal cancer.  
For more information, please visit www.nm.org/radio