ABOUT  – DR. CHARLENE GAMALDO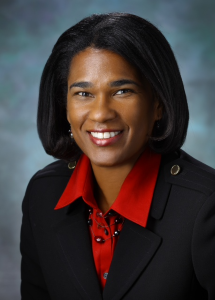 Dr. Charlene Gamaldo is a board-certified sleep specialist who also has a board certification in neurology. Dr. Gamaldo is the medical director of the Johns Hopkins Center for Sleep at Howard County General Hospital, a professor in the Department of Neurology and Vice Chair of faculty development of Neurology at Johns Hopkins Medicine. 
She is also a Provost's Fellow at Johns Hopkins University and serves on the editorial board of Neurology Today and on the board of directors for the  American Academy of Neurology. 
She is a member of the Alliance for Sleep, a multidisciplinary committee built to promote education, awareness and research on sleep and sleep disorders.
The Wake Up America Survey  reveals that insomnia not only keeps people awake at night, but also impacts their days in various ways – including at work, in relationships and more. More than half of people with trouble sleeping (PWTS) feel frustrated with current treatment options and 70% of them reported that they are desperate to find a solution that helps them get quality sleep and fully function the next day. 
This desperation is underscored by people with insomnia cumulatively spending approximately $7.125 billion annually on products or sleep aids (excluding mattresses) to improve their sleep, including blackout curtains, white noise machines, and eye masks. Collectively, the survey's finding point to a clear need for change in how Americans with trouble sleeping and healthcare professionals are managing sleeplessness.
The Wake Up America Survey findings reinforce the need for further education about this disorder and improved patient-physician conversations to improve outcomes, as well as the opportunity to drive change, The Alliance for Sleep has developed a roadmap to support PWTS and healthcare providers in addressing insomnia.
 For more information please visit:  www.wakeupamericasurvey.com