ABOUT ASHLEY BYRNE: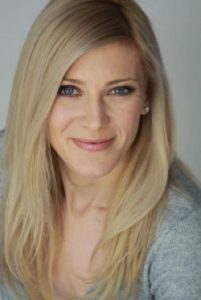 Ashley Byrne is a director for People for the Ethical Treatment of Animals (PETA).  
She has overseen several successful PETA campaigns—including some of the most provocative—and will travel anywhere in the world and do whatever it takes to help stop cruelty to animals.  
Her work to promote animal rights has landed her on national television networks and programs, including CBC News, CNN, CTV News, Fox News, MSNBC, NPR, and Inside Edition.  
She's been interviewed by the Los Angeles Times, the Miami Herald, the New York Post, The New York Times, The Wall Street Journal, and The Washington Post, among others, and her campaigns have been covered by Agence France-Presse, the Associated Press, HuffPost, Reuters, and U.S. News & World Report.  
For more information please visit:  www.PETA.org