About: Kitty Chaney Reed ~Vice President, Chief Leadership Culture and Inclusion IBM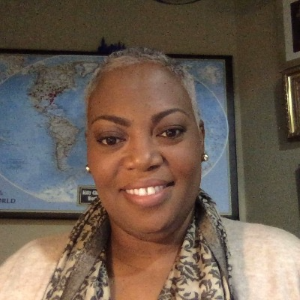 Kitty Chaney Reed has a wide range of expertise in technology and business that was gained from more than 25 years of hands on experience in solution design and implementation, service delivery and operations, client services, shared services, business transformation, mergers and acquisitions, Human Resource operations, and Retail operations. 
 Kitty serves as the Vice President, Chief Leadership, Culture and Inclusion Officer at IBM. She is the executive sponsor for the Atlanta Global Women in IBM initiative and also serves on IBM's Black Executive Council. In recognition of her efforts in 2015 she was awarded the Most Powerful and Influential Woman Award from the Georgia Diversity Council. Kitty is also an alumnus of the distinguished Leadership Atlanta Program (Class of 2016), one of the oldest sustained community leadership programs in the nation. Together with an expansive network of distinguished alumni, Leadership Atlanta continues a proud tradition of connecting and inspiring leaders to strengthen metro Atlanta's communities.  
In 2014, Kitty was also recognized for her support of girls and women in STEM and her professional achievements in the technology industry by being named Woman of the Year for Enterprise Businesses over 2,500 employees by the Atlanta based organization, Women in Technology. Because she also believes in "paying it forward" she mentors and coaches girls and women who aspire to lead in the areas of business and technology and also served on the Women in Technology Board of Directors as the Treasurer for three years.  She now serves on their Advisory Board. 
 Since joining IBM, Kitty has led the charge to reinvent the way IBM leads and works in an era of ever-changing technology and social evolution. She leads a team of 3,200 people in five countries supporting sellers and clients in North America and Latin America. In her short time at IBM she has established herself as a forward thinker who challenges herself and others to redefine what BEST looks like. In support of this quest Kitty has worked with her teams to create an internal brand and recognition program for the team called BEST: Believe in the vision, Empower and recognize the team, Serve the client, Trust the team and each other.  
She and her team have exceeded business expectations while also maintaining employee engagement and inclusion scores that are Best in Class. Kitty views that as the easy part, "Winning hearts and minds is where the difference is made. It takes a special kind of leadership to accomplish that!" To that end she spends more than fifty percent of her time traveling the globe to meet with her teams face to face.  
 For more information please visit: www.ibm.com/ibv