ABOUT ~ COLIN HENSTOCK
PETA's Investigations Project Manager.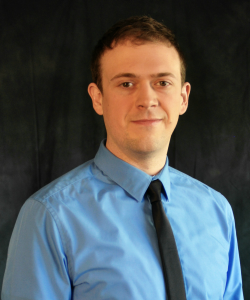 Colin Henstock works closely with PETA's undercover investigators and whistleblowers to expose the conditions and treatment of animals in the "pet" trade and other animal-exploiting industries.  
His work has led to the closures of a filthy dairy farm and a decrepit greyhound blood farm, as well as a groundbreaking exposé of Iditarod champions' kennels.  
He also monitors federal enforcement actions at slaughterhouses and calls on state and federal authorities to bring charges for egregious slaughter violations. 
Website: www.PETA.com