Personal Bio – Avai d'Amico 
Cinematographer and adventurer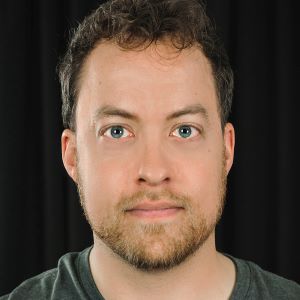 Moved from frozen Minnesota to sunny Tucson for the climate.  
When I am not filming my anthology, "A Kind of Mystery," you can me scaling the mountain peaks surrounding Tucson. 
I've produced two feature films – "Positive" and "A Tiny House Christmas" – which are now streaming on Amazon, Tubi, and available on Blu-ray at Walmart.  
My feature thriller "8000 Ft Up" won at the 30th annual Arizona International Film Festival. 
I'm currently producing an anthology titled "A Kind of Mystery" made of standalone stories spanning the mystery, crime, sci-fi, and fantasy genres.  
This production is a 501(c)(3) non-profit. 
Company / Organization Website URL: akindofmystery.com
Company or Guest Twitter URL: twitter.com/akindofmystery 
Company / Org Facebook Page URL: facebook.com/groups/akindofmystery 
Here are some links for "In Terror" trailers: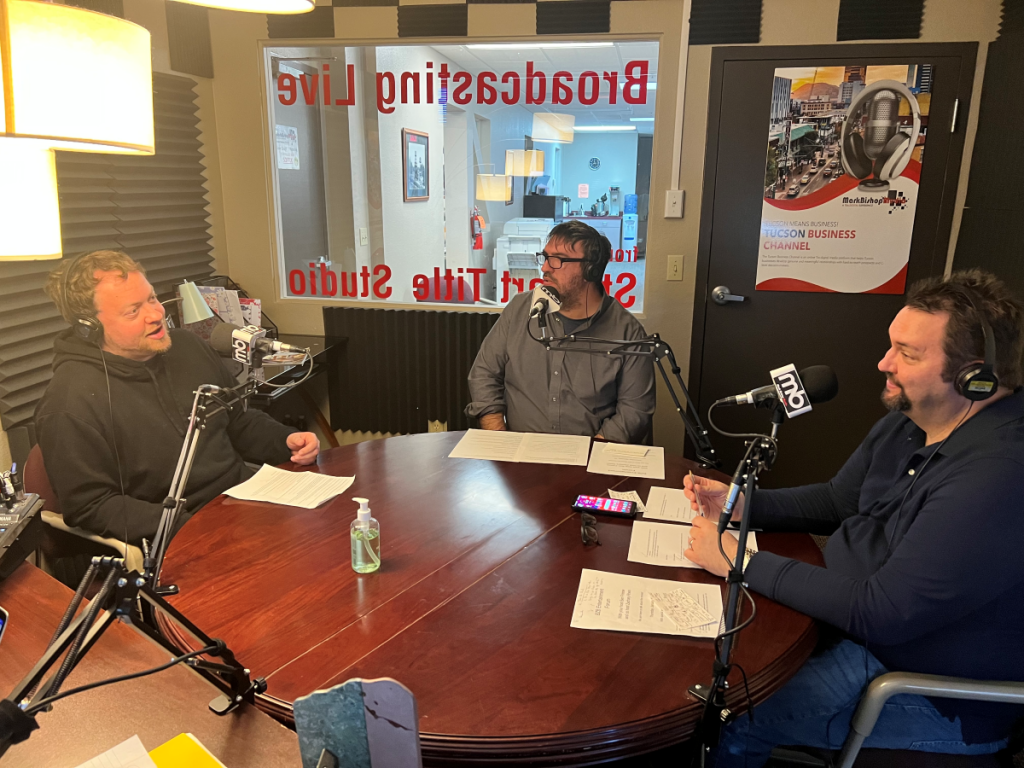 Meet the Hosts:
About ~ Ben Frees
Ben Freese, a writer, director, actor and editor in the movie industry is the host of this exploratory emporium of ideas and insights into the local scene here in Tucson. Ben, with his trusty co-host Zach Rhein (himself a local producer, filmmaker and writer), sets out to make movies fun and entertaining while pushing what the local community has got going on. With his upcoming directorial debut feature film, "In Terror" releasing in 2023, Ben has his plate full with new upcoming projects as well, like his short horror film "Witchery". Ben loves to chat it up with his guests every month and hit it off with his buddy Zach the only way they know how: Talking about the movies!  
Contact number: (520) 909-9170 
About Zach Rhein:
Zachary or Zach for most people is originally from Spokane, Washington and developed a love of the arts at an early age. One of my earliest experiences making movies was helping on a music video a friend.  
I then moved down to Tucson, AZ where I continued my love of the arts and joined the theater department. While I didn't pursue acting I rediscovered my love of filmmaking and am ready to become the local mogul. 
While I may not have decades of experience handling a full fledge business, I make up for it in my drive and determination and am willing to learn from the school of hard knocks. 
My current business is In Flight Productions, a local film production company ready to make high quality movies of all genres that give people a chance to see themselves in the movie. 
Contact number: (520) 975-0847 
Email: 
zachary.rhein0925@gmail.com 
ABOUT THE SHOW
Each month, we take a deep dive into the state of the movie industry, with a focus on local Tucson projects. Every month, we will have a guest from who started in the Tucson independent scene and pry their brain for knowledge of filmdom while we hype their latest works. 
W
HY MOVIES MATTER
During the course of our podcast, we will go over details such as the past month's box office, the top wrung movies, independent film, Blu Ray and 4K releases for the diligent movie fan and ending with a on Tucson talent, including a podcast guest connected our local film industry.  
SHOW GOALS
We are here to educate and have fun discussing film. Explore what Tucson has to offer in a meaningful way and entertain while doing it. We have arrived!