ABOUT ~ Keith Lopez
Film, Television and Commercial Actor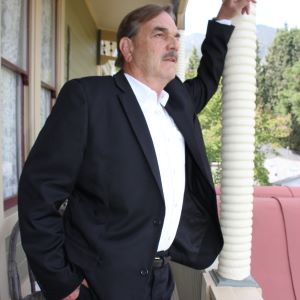 I was raised in Cochise County AZ, graduated from Douglas High School. I attended Cochise College, Pima College, and Northern Arizona University. 
I graduated from the Arizona Law Enforcement Training Academy at the age of 19. I completed 21 years as a Police Officer, Detective and Sergeant, before becoming disabled due to a on duty injury. I have completed many specialty Film classes, workshops to include a 3-month intensive film workshop in Brasov Romania. While there I was involved in the filming and also was the narrative voice for a documentary.  
I worked as background on Cannonball run 1 and 2.  I worked as a lead role on a documentary called MAVRICS where I was cast and directed by Michael Michelle. I am currently training with Wendy Braun. 
I have been blessed to work on many different productions over my 14-year carrier. I am involved in several upcoming feature films, for which I am under NDA.  Some notable films include Anti corona virus movie, The Righteous, Twelve, Run Rabbit and Rings of the Unpromised. Several others are in Postproduction.  
Business Phone: (520) 331-1927
ABOUT ~ Nicholas Cox
Actor
Nicholas R Cox is an actor who has appeared in multiple roles.
He has played in cowboy movies like The Righteous Twelve and Gunfight at Silver Creek. He has also appeared in movies by director Avai D'Amico like Positive and Kitbash, as well as the recent action movie sequel, Garcia 2: The Rebirth.
You Tube References: 
(13) The Righteous Twelve – Official Trailer 1 – YouTube  
(13) Garcia 2 The Rebirth Feature Film Official Trailer 2022 –  
Email: nicholascox65@gmail.com
ABOUT ~ Sean Berube
Actor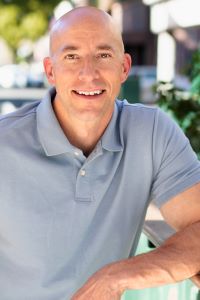 Born and raised in Massachusetts. I was an athlete growing up playing many sports including soccer and hockey and track and field.  
I have one older brother who is a musician. After high school I left for the Army as a military policeman and have been in law enforcement for the last 30 years of my life with Army, Tucson Police, and Air Force.  I served 6 years in the Army spending my whole time over in Puerto Rico. I went to many really cool schools including Special Reaction Team, Sniper course, and personal security training.  
I then spent 20 years as a police officer with Tucson Police. I did many things while with the department including: patrol officer, school resource officer, undercover officer, lead police officer, and police sergeant. I was involved in pretty much everything from jaywalking to murder cases. I was involved in a major bank robbery shootout in 2007 where 3 of my fellow officer got shot and I had to shoot the robber.  I retired from TPD and now I am on active duty orders with the Air Force at March ARB in CA as the base investigator.  
I've been acting and doing stunts for the last 5 years and have been involved in over 80 projects including hits like King Richard, Better Call Saul and local AZ films like In Terror. I get type cast as a police officer or detective a lot. Filmmakers love having me onset advising proper law enforcement tactics and military techniques.  
I moved to California to pursue the Hollywood dream but love coming back to AZ and creating projects and jobs for all my AZ filmmaking buddies. I also have my 3 year old twins involved in the entertainment business 
COMPANY PHONE (520) 591-6625  
PERSONAL PHONE (520) 591-6625  
EMAIL: seanberubeactor@gmail.com  
ABOUT ~ Tony Eckstat
Actor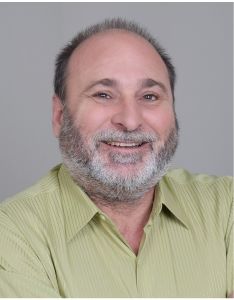 Born in Detroit, Tony was raised in Phoenix until he left to attend the University of Arizona.  
There he studied economics, graduating with a Bachelor's degree in Business Administration in 1988.  
His foray into the acting world began by happenstance several years later – taking an adult education class for resume skills, he decided to see what else was on offer. A class in Acting for the Live Theater looked like fun, and wound up being the start of a new journey. After two introductory acting classes, Tony started working with community theatre groups in Tucson in 1998. He worked with many local theater groups, as well as working on a couple shows on Tucson Access cable. 
He gradually expanded into related theater fields, serving over time as a board member for some groups and as a director for several plays. Ultimately Tony decided to get some additional training, particularly on acting for the camera, and shifted primarily into that realm. In recent years he has appeared in numerous films and commercials, and now possessing decades of experience has also been an acting teacher himself. 
Tony was first asked to join the cast of In Terror several years ago, when it was envisioned as a short film. There was clearly the potential for it to be more, and writer/director Ben Freese expanded the script into a feature with an eye to the strengths of the cast he had assembled when creating the short.  
 
COMPANY PHONE (602) 291-3220           
PERSONAL PHONE (602) 291-3220
EMAIL tonyeckstat@fastmail.fm  
Meet the Hosts:
About ~ Ben Freese
Ben Freese, a writer, director, actor and editor in the movie industry is the host of this exploratory emporium of ideas and insights into the local scene here in Tucson. Ben, with his trusty co-host Zach Rhein (himself a local producer, filmmaker and writer), sets out to make movies fun and entertaining while pushing what the local community has got going on. With his upcoming directorial debut feature film, "In Terror" releasing in 2023, Ben has his plate full with new upcoming projects as well, like his short horror film "Witchery". Ben loves to chat it up with his guests every month and hit it off with his buddy Zach the only way they know how: Talking about the movies!  
Contact number: (520) 909-9170 
About Zach Rhein:
Zachary or Zach for most people is originally from Spokane, Washington and developed a love of the arts at an early age. One of my earliest experiences making movies was helping on a music video a friend.  
I then moved down to Tucson, AZ where I continued my love of the arts and joined the theater department. While I didn't pursue acting I rediscovered my love of filmmaking and am ready to become the local mogul. 
While I may not have decades of experience handling a full fledge business, I make up for it in my drive and determination and am willing to learn from the school of hard knocks. 
My current business is In Flight Productions, a local film production company ready to make high quality movies of all genres that give people a chance to see themselves in the movie. 
Contact number: (520) 975-0847 
Email: 
zachary.rhein0925@gmail.com 
ABOUT THE SHOW
Each month, we take a deep dive into the state of the movie industry, with a focus on local Tucson projects. Every month, we will have a guest from who started in the Tucson independent scene and pry their brain for knowledge of filmdom while we hype their latest works. 
W
HY MOVIES MATTER
During the course of our podcast, we will go over details such as the past month's box office, the top wrung movies, independent film, Blu Ray and 4K releases for the diligent movie fan and ending with a on Tucson talent, including a podcast guest connected our local film industry.  
SHOW GOALS
We are here to educate and have fun discussing film. Explore what Tucson has to offer in a meaningful way and entertain while doing it. We have arrived!