ABOUT ~ Lindsey McHugh
Tucson native Lindsey McHugh has been totally blind since birth, but that has not stopped her from directing singing in various prominent performance venues in the United States and Europe, directing music for theatre, coaching diction for opera, and drawing people into the world of a story with highly immersive soundscapes.  
She holds a Bachelor's and Master's degree in music education from the University of Arizona's Fred Fox School of Music, and is currently pursuing a Ph.D. in Applied Intercultural Arts Research from this institution. Aside from her artistic endeavors, she is passionate about advocating for the rights, needs, interests, and capabilities of those who are blind or visually impaired.  
She is an obsessive Disney fan and dreams of riding the biggest, tallest, fastest roller coasters on the planet. 
Lindsey A. McHugh 
Zoom Link for Scheduled Meetings Or Coaching's:  https://us06web.zoom.us/j/86104827440  
https://us06web.zoom.us/join and enter meeting ID: 861 0482 7440  
Email: lindseymchugh@gmail.com   
ABOUT THE HOST – Jonni Campbell
Founder: Differently Abled Entertainment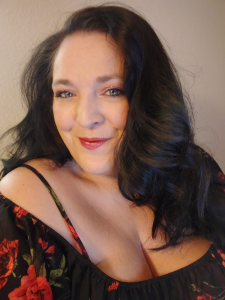 Born in Alaska lived in Colorado, Montana, Arizona a little growing up but mostly Nebraska.  
Graduated HS in 2000 after car wreck Dec 98. Attended FRCC in Westminster and WNCC in Scottsbluff.  Student Government Representative at both and Theatre Club President as well as Assistant Director for theatre Department at WNCC 
Her history includes: Waitress and CNA at Nursing Home before accident junior year. Direct sales and call centers and worked at a newspaper for 2 years. Ran Community Theatre in Nebraska and Tucson called LUNA for 6 years 
Differently Abled Entertainment our mission is to promote and encourage differently abled artists in the entertainment industry by producing content featuring their talents. 
(520) 248-6911 
Company/Organization Website/URL:  FACEBOOK.COM/DIFFERENTLYABLEDENTERTAINMENT