About – Fionne Foxxe Farraday
Author – KAIRN: Mates of the Alliance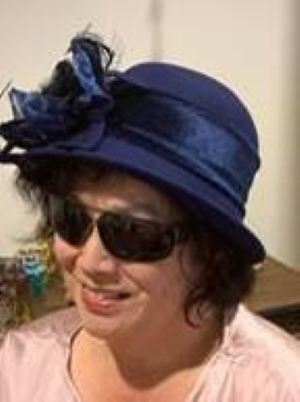 Cookeville, TN—KAIRN: Mates of the Alliance by Fionne Foxxe Farraday wins International Impact Book Award in Romance. At the IIBA Awards, books are not judged against competing titles but are reviewed by the judges and experts based on a scoring system that evaluates the quality of the writing and production of the book.
In the wake of an alien invasion that has devastated Earth, disaster and destiny align to bring together a human doctor, Daria, and Kairn, the handsome Luperan military officer serving as ambassador for the Galactic Alliance. KAIRN: Mates of the Alliance, the smart and sexy first novel by Fionne Foxxe Farraday weaves together themes of friendship, environmental care, and commitment against the backdrop of a sweeping intergalactic romance.
Farraday, an experienced physician working in pulmonary and critical care medicine, combines her personal experiences in the ICU and experiences of military family members who served in WWII and Vietnam to create her intriguing and sensual literary debut. Faced with enforced medical leave due to health issues, Farraday ran out of reading material and began an outline of the story that would become KAIRN: Mates of the Alliance. After returning to duty in the ICU, she kept writing as a cathartic way of handling the stresses of medical care during a global pandemic.
"At the beginning of the first wave of the pandemic, when COVID was just making itself known, we were losing far too many patients — despite using all the tools we had at our disposal," recalls Farraday. "There was a building sense of frustration and burn out in the ICU, particularly among the nursing staff. This is largely a love letter to my co-workers who kept coming in to face nearly insurmountable problems — day after day. I wanted to give all of us a happy ending, even if it was fictional. The more I wrote, the more the writing and characters took on a life of their own." 
Watch the book trailer here: 
https://bit.ly/KAIRN_Book_Trailer
KAIRN: Mates of the Alliance, 223 pages, $4.99 Kindle, ASIN:‎0B16GPS33  www.MatesoftheAlliance.com
Watch the book trailer here: 
https://bit.ly/KAIRN_Book_Trailer