About ~ Kevin Schewe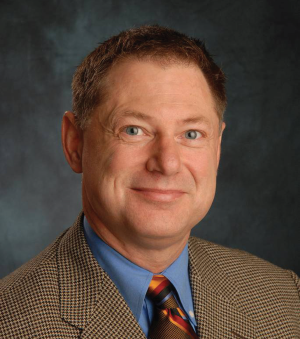 A long-time history buff, Schewe is the author of the Bad Love Book Series, a young adult sci-fi adventure for ages 10-100 that spans much of early 20th century history. You can connect with Kevin Schewe through his website KevinSchewe.com or via Instagram @realkevinschewe 
Bad Love Strikes screenplay awards: 
Best Sci-Fi Screenplay at the Los Angeles Film Awards; Hollywood Weekly Magazine Film Festival – Best Screenplay; Best Script at the Rotterdam Independent Film Festival; Best Script in a Feature Film at the Hollywood International Golden Age Film Festival; New York Tri-State Film Festival – Best Sci-Fi Screenplay; Florida Shorts Film Festival – Best Unproduced Script; Tokyo's Genre Celebration Festival – Best Feature Screenplay; Madrid Arthouse Film Festival – Best Unproduced Feature Script; Madrid International Short Film Festival – Best Script; the Seoul International Short Film Festival in Korea – Best Script; and in Munich, Germany at the New Wave Short Film Festival, where it was chosen as a Special Jury Screenplay Selection. It also garnered a Prix Royal Paris Silver Screenplay Award; the South Florida International Film Festival for Best Original Screenplay for Young Adults, and a Gold Script Writing Award for Sci-Fi Adventure from the Depth of Field International Film Festival. Watch the book trailer for Bad Love Tigers at https://bit.ly/BadLoveTigers_Trailer        
Each of the Bad Love series audio books are narrated by Alan Carlson, an award-winning narrator with credits in non-fiction, academic, romance fiction and many other categories. You can purchase the audio book at Amazon's Audible. 
The entire four book set is available on Amazon at https://www.amazon.com/Bad-Love-Collection-Sci-Fi-Adventure-ebook/dp/B09LPPDBMM/ or www.jancarolpublishing.com. 
 See and Hear Kevin Schewe's Instagram Post at 
https://www.instagram.com/tv/CdOhT1NpL1z/?utm_source=ig_web_copy_link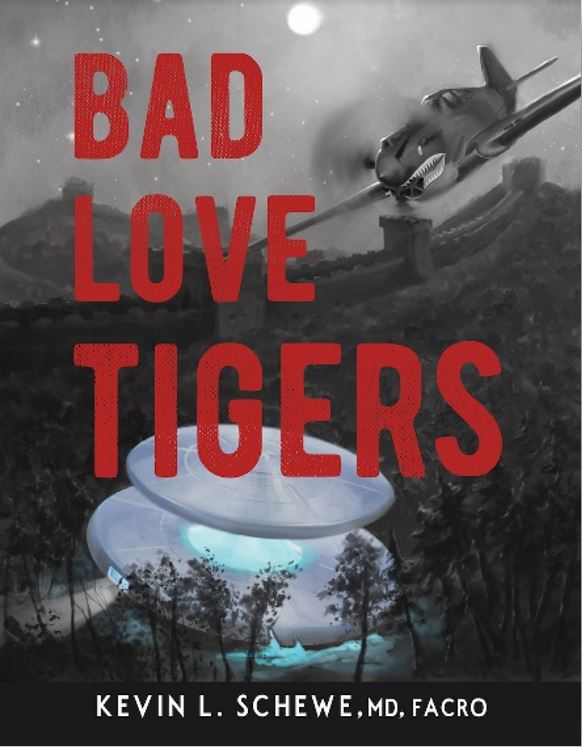 Bad Love Tigers, Winner of 72 International Awards! 
Best Screenplay,

Eastern Europe International Movie Awards

(Izmir, Turkey)

 

Best Original Story,

Cannes World Film Festival

(Cannes, France)

 

Best Feature Screenplay,

HALO International Film Festival

(St. Petersburg, Russia)

 
Best Feature Script and Best Action Screenplay,

Top Film Awards Film Festival

 

Best Feature Screenplay,

Golden Nugget International Film Festival

(London, UK)

 

Best Screenplay,

52 Weeks Film Festival

(Thousand Oaks, CA)

 

Best Sci-Fi/Fantasy Screenplay,

Vegas Movie Awards

(Las Vegas, NV)

 

Best Screenplay,

Indo-Global 2022 Film Festival

(Mumbai, India)

 
Best Sci-Fi Screenplay,

Masters of Cinema

International Film Festival

(Rome, Italy)

 

Best Sci-Fi Screenplay,

Stardust Films and Screenplays Festival

(New York, NY)

 

Best Feature Screenwriting,

Red Moon Film Festival

(New York, NY)

 

Outstanding Achievement,

Swedish International Film Festival

(Arkiva, Sweden)

 

Best Script Award for Best Sci-Fi Screenplay,

London Film Festival

(London, UK)

 
Best Screenplay,

The Gladiator Film Festival

(Istanbul, Turkey)

 

Best Screenplay,

Inca Imperial International Film Festival

(Lima, Peru)

 

Best Unproduced Script,

Indiefare International Film Festival 

 

 

Best Sci-Fi Script,

Hong Kong World Film Festival

(Hong Kong)

 

Honorable Mention,

Los Angeles Movie Awards

(Los Angeles, CA)

 
Best Feature Script,

New York Neorealism Film Awards

(Rome, Italy)

 

Best Screenplay,

London Classic Film Festival

(London, UK)

 

Official Selection for Best Feature Screenplay, Best Original Screenplay, and Best Poster,

Golden Giraffe International Film Festival

(Nice, France) 

 

Best Sci-Fi Short Script,

Red Dragon Creative Awards

(Dallas, Texas) 

 

Best Short Screenplay,

Silver Mask Live Festival

(Los Angeles, California)

 
Best Script Written During Pandemic,

Redwood Shorts & Scripts

(Sunnyvale, California) 

 

Critic's Choice Award for Best Feature Script/Screenplay,

International Motion Picture Festival of India

(Pondicherry, India)

 

Best Sci-Fi Script,

Mykonos International Film Festival

(Mykonos, Greece)

 

Best Sci-Fi Screenplay,

Thinking Hat Fiction Challenge

(Punjab, India)

 

 

Outstanding Achievement for Feature Script,

Luis Bunuel Memorial Awards

(Kolkata, India)

 
Best Feature Screenplay,

South Film and Arts Academy Festival

(Rancagua, Chile)  

 

Best Sci-Fi Script,

Gold Star Movie Awards

(Newark, New Jersey) 

 

Best Sci-Fi Screenplay Award,

BRNO Film Festival

(Brno, Czech Republic)

 

Best Feature Screenplay,

Filmmaker Life Awards

(Hollywood, CA)

 

Best Story Screenplay Award,

The Madrid Art Film Festival

(Madrid, Spain)

 
Best Feature Screenplay,

White Unicorn International Film Festival

(Hong Kong, India, Japan)

 

Feature Script Audience Choice Award,

Black Swan International Film Festival

(Kolkata, India)

 

Best Feature Script/Screenplay,

Indo French International Film Festival

(Pondicherry, India)

 

Best Script,

New York Independent Cinema Awards

(New York, NY) 

 

Best Script in a Feature Film,

World Indie Film Awards

(

Chongqing, China)

 
Best Script (Sci-Fi),

Los Angeles Film & Script Festival

(Los Angeles, CA)

 

Best Screenplay for Young Adults,

Bridge Fest Film Festival

(Vancouver, Canada) 

 

Best Thriller Screenplay,

Adbhooture Film Festival

(West Bengal, India)

 

Feature Script Outstanding Achievement Award,

Royal Society of Television and Motion Picture

(Kolkata, India) 

 

Outstanding Achievement Award Feature Script,

Druk International Film Festival

(DIFF) (Paro, Bhutan)

 
Best Feature Script,

Gangtok International Film Festival

(Gangtok, India)

 

Best Feature Script,

Hollywood on the Tiber Film Awards

(Rome, Italy) 

 

Best Script of the Month,

Watch Out International Film Festival

(Philadelphia, PA)

 

Outstanding Achievement,

Tagore International Film Festival

(West Bengal, India)

 

Best Script,

New Wave Short Film Festival

(Munich, Germany) 

 
Best Screenwriter in a Feature Film,

Onyko Film Awards

(Odesa, Ukraine) 

 

Best Thriller Feature Screenplay and Best Screenplay of the Month,

Golden Wings International Film Awards

(UK/India) 

 

Best Feature Screenplay,

Sea of Art International Film Festival

(Plock, Poland) 

 

Best Feature Screenwriting,

NYC International Film Festival

(New York, NY)

 

Best Feature Screenwriting,

Medusa Film Festival

 

 
Special Achievement Award,

World Film Carnival-Singapore

(Singapore)

 

Best Sci-Fi Screenplay,

Open Window International Film Challenge

(Kolkata, India)

 

Best Plot Award,

Beyond Earth Film Festival

(Kolkata, India)

 

Best Sci-Fi Feature Screenplay,

Karukrit International Film Festival

(Himachal Pradesh, India)

 

Best Script for Feature Film,

San Antonio Independent Film Festival

(

San Antonio de Ibarra

, Ecuador)

 
Best Feature Film Screenplay,

Five Continents International Film Festival

 

 

Best Original Screenplay,

Naples Film Awards

(Naples, Italy)

 

Best Feature Script,

Cineville Calcutta Global Cinefest

(Kolkata, India) 

 

Best Feature Screenplay,

Mumbai International Film Festival

(Mumbai, India)

 

Best Feature Screenplay and Best-Sci-Fi Screenplay,

Oniros Film Awards

(New York, NY) 

 
Best Sci-Fi Screenplay,

New York International Film Awards

(New York, NY)

 

Best Feature Screenplay,

Bright International Film Festival

(London, UK)

 

Best Original Screenplay,

Rome International Movie Awards

(Rome, Italy)

 

Best Feature Screenplay (Honorable Mention),

Florence Film Awards

(Florence, Italy)