ABOUT ~ Michael Kelley: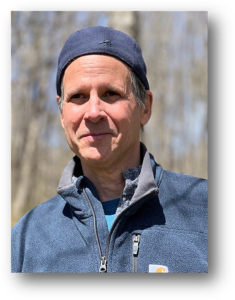 Michael Kelley, author of The Lost Theory and The Devil's Calling, fell in love with literature and creative writing while at the University of Pennsylvania.  
He put this passion to the side during a lengthy career on Wall Street, where he worked as a lawyer, built an international business, and founded his own investment management firm.  
After leaving the financial world, he engaged in studies of quantum physics, Eastern mysticism, and philosophy. From these studies, he developed a "Theory of Everything" which became the basis of his novels. 
After years of life in New York City, Michael now lives in the peaceful woods of Duchess County with his wife and daughter.  
There, he enjoys meditation, yoga, wine, reading, and hiking, all of which inspire his writing. 
https://bit.ly/TheDevilsCallingTrailer 
Now an Amazon best seller in Science Fiction & Fantasy Writing, The Devil's Calling (hardcover) $25.95, ISBN: 978-1626349629, October 2022, Greenleaf Book Group Press, 476 pages, is available at Amazon and Barnes & Noble or https://michaelkelleyauthor.com/