ABOUT ~ Beth Ann Blackwood
Moving Forward, Looking Back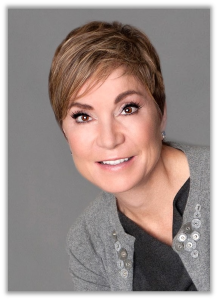 Beth Ann is an Amazon Bestselling author and self-employed commercial litigator from Dallas, Texas.  
She is widowed with 4 step children, 2 step-grandchildren, and 4 recently acquired double step-grandchildren (her term for her stepson's step kids).  
 
She graduated from Baylor University with a degree in psychology and from Baylor Law School. She has worked in law and politics and is an AV rated lawyer. Outside of work, she is an avid marathon runner, having run in 42 marathons and hopes to compete in a half ironman.  
Beth Ann is an animal lover; she owns two pugs and has taken up horseback riding, specifically dressage. She also volunteers through the Dallas Animal Shelter fostering kittens.  
 
Religion is an important part of her life, being raised by a Baptist preacher father. She is currently a speaker at Highland Park Methodist Church and has volunteered through Pet Partners to visit patients with her dogs at Presbyterian Hospital.  
 
She is the author of four other books in addition to her most recent, Moving Forward, Looking Back: The Crucible (2018), Siren Song (2012), Weight Loss Surgery: The Real Skinny (2013), and Morbid Obesity: The Real Skinny (2014).
For anyone dealing with grief, this book is perfect for you. Beth Ann and Tom's relationship is real, relatable, and captivating. Beth Ann's journey to find hope again is incredibly inspirational, and can provide advice and assurance to those who may be struggling with something similar. 
 Moving Forward, Looking Back, published by Flights of Fancy Publishing House, LLC, March 2023, 177 pages. Available on Amazon $3.99 Kindle and $14.95 Paperback.