ABOUT ~ Mia Odeh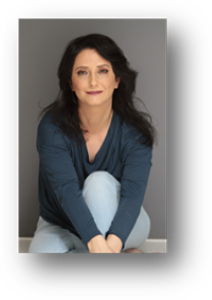 Mia Odeh was born in Palestine, became a child bride at age 16, and was brought to Phoenix, Arizona by her husband.  
She endured years of abuse, bore five children, and was forced to move from Arizona to Qatar, back to Arizona, and eventually to Michigan. Despite the cruelties she suffered, Mia never stopped dreaming of a different life for herself and her children.  
After fleeing her abusive marriage, with the help of neighbors and police, Mia and her children found a new beginning. 
This came with many ups and downs, including a time of being homeless with five kids and pregnant with her sixth.  
With relentless tenacity, Mia worked hard to gain stability for her family, working low paying jobs and moving frequently. Eventually, with the generosity of a family that gave them a place to live, Mia was able to find some more solid footing.  
She is now completing a degree in criminal justice, holds a job in senior management, and has purchased her own home. From the depths of abuse, Mia and her children have risen to achieve amazing levels of success. 
If you or someone you know needs help please contact the National Domestic Violence Hotline: https://www.thehotline.org/  800-799-SAFE (7233) or text: "START" to 88788 
 Mia's Odyssey: Taking Back My Soul, ISBN: 979-8-9864056-0-5, ASIN: B0B46V571M, $3.99 Kindle, $14.95 paperback, 232 pages, Simon Publishing Ventures, June 2022. Available at the author's website: at http://www.MiasOdyssey.com or on Amazon or Audible: https://amzn.to/3E4NNUH 
Watch the book trailer at https://bit.ly/MiasOdysseyBookTrailer