ABOUT ~ Matthew Weiss
Second Lieutenant ~ Author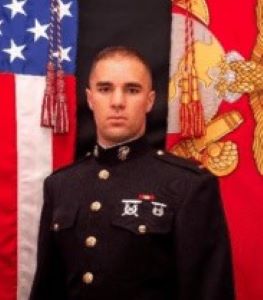 Matthew Weiss is an Intelligence Officer in the United States Marine Corps. Previously, he worked in mergers and acquisitions at a cutting-edge defense technology company. He holds a BS and an MBA from the Wharton School at the University of Pennsylvania.  
Most importantly, he is a member of Generation Z who cares deeply about solving this issue of service. Weis was recently interviewed by the NY Post about the Gen Z recruitment crisis. As the premier Generation Z military figure, Matthew Weiss speaks from his own experience as well as his extensive research into the subject. Weiss sums up the key message of his book:  
"We must rebuild the value proposition of military service by demonstrating the benefits of the world's greatest physical social network." Already reaching #1 in Amazon's Military Life & Institutions category and #7 in Amazon's Military Families category, it's clear that people are fascinated by Weiss's book.  
We Don't Want YOU, Uncle Sam sends a critical message to all generations regarding the evolution of recruiting and the importance of patriotism.  
We Don't Want YOU, Uncle Sam: Examining the Military Recruiting Crisis with Generation Z, ISBN 979-8218236663, $13.59 Paperback, $7.99 Kindle. Available on Amazon.