Bio ~ Jonni Campbell 
Founder: Differently Abled Entertainment 
Born in Alaska lived in Colorado, Montana, Arizona a little growing up but mostly Nebraska.  
Graduated HS in 2000 after car wreck Dec 98. Attended FRCC in Westminster and WNCC in Scottsbluff.  Student Government Representative at both and Theatre Club President as well as Assistant Director for theatre Department at WNCC 
Her history includes: Waitress and CNA at Nursing Home before accident junior year. Direct sales and call centers and worked at a newspaper for 2 years. Ran Community Theatre in Nebraska and Tucson called LUNA for 6 years 
Differently Abled Entertainment our mission is to promote and encourage differently abled artists in the entertainment industry by producing content featuring their talents. 
(520) 248-6911 
Company/Organization Website/URL: FACEBOOK.COM/DIFFERENTLYABLEDENTERTAINMENT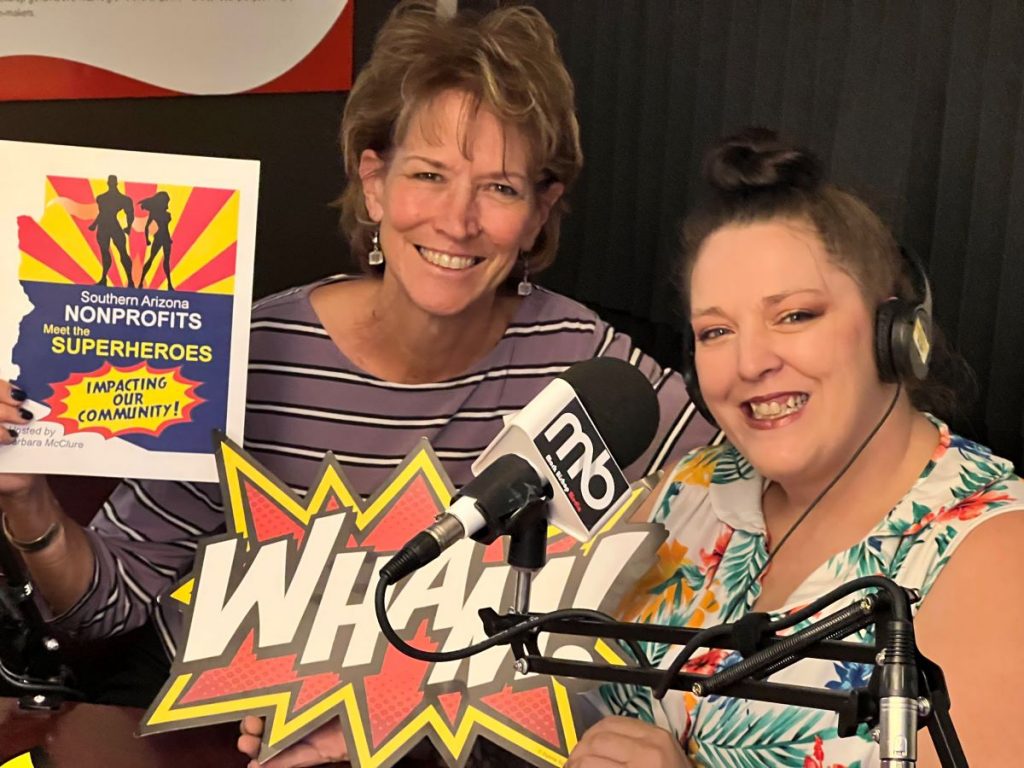 Host: Barbara McClure, Executive Director  
IMPACT of Southern Arizona 
3535 E Hawser Street 
Tucson, AZ  85739                                                    
Phone: 520-825-0009
barbara@impactsoaz.org 
www.impactsoaz.org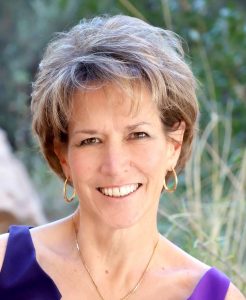 SOCIAL MEDIA: Facebook | Instagram | LinkedIn | Twitter |
Barbara McClure wakes up each morning passionate about going to work at a place that improves lives and inspires futures every day! She has been the Executive Director of a Tucson social service nonprofit called IMPACT of Southern Arizona, for ten years. What is it that keeps you passionate about your role Barbara? 
Barbara has been a visionary and planner with decades of experience as a small business owner and in nonprofit leadership; her innovative ideas and strategic thinking, along with a talent for bringing the community together, has helped grow IMPACT five-fold in a very short time. Her talents and interests are diverse but all center around helping people, improving the community, bolstering education, building capacity and sustainability, being vocal about the rights and conditions of others, experiencing art, nurturing all inhabitants of your garden, and enjoying life to the fullest. 
And now Barbara is about to experience another exciting chapter in her life with hosting a brand-new Radio Show Podcast here on the Tucson Business RadioX Network starting in November. 
IMPACT of Southern Arizona is a 20 – year old social service nonprofit stabilizing families and seniors, and moving people out of poverty. IMPACT's programs are designed to stretch household budgets so earned income can be spent on necessities such as improved housing conditions, fuel to get to work, utilizes, and needed medical attention and prescriptions.  Its clients are your neighbors! People come to IMPACT because it is a welcoming place where they are always treated with dignity and respect, and where they find resources, referrals, coaching, and help to attain the skills that can move them forward into self-sufficiency.