About: Iriz Yazno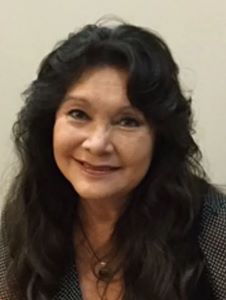 I was born in Colombia, South America, at the age of 3, my parents moved our family to Queens New York where I spent my early years.  
At 18, I joined the US Air Force. I spent my first 4 active duty years in California and later joined the Air Force Reserves.  
 
I went to Kansas State University and graduated with a Bachelor of Science Degree in Psychology. In May 1999, I graduated with a Master of Arts Degree in Business Management. I retired from the USAF Reserves in 2016.  
I started working at the age of 16 as a legal clerk and after High School I served thirty-six years of military service—Air Force Reserve (AFR)/Air National Guard (ANG); Major—Medical Service Corps Administrator; Medical Technician – AFR/ANG, enlisted; Mental Health Specialist, and Active duty. Wide-ranging experiences running a medical unit. I worked for the Department of Energy (DOE) Contractor; Administrative Assistant, Office of Business Services, Contracts, Acquisitions and Environment, Safety and Health Department, Kirtland AFB NM. . 
I worked as Director, Latinas Unidas (NJ Lutheran Social Ministries Program);Trenton, NJ. I was the leader of non-profit organization that provided 20 Latino families English language skills, legal issues referrals, housing location assistance, counseling, and referral services. Oversaw all human resource functions including interviewing for professional, skilled and semi-skilled positions. 
I worked as a teacher therapist working with Autistic Adults after I graduated from college. I was also an Ophthalmic Technician working and translating for an Ophthalmologist in Santa Maria California. 
Company / Organization Website URL: pmhdcsma.org
Company or Guest LinkedIn URL:  https://www.linkedin.com/company/pmhdc-southwest-medical-aid/  
Company / Org Facebook Page URL: https://www.facebook.com/pmhdcsma
About: Lia Robles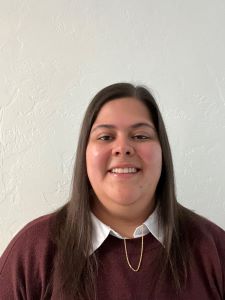 Born in Guadalajara, Mexico, but I have been raised here in the United States. I completed my Undergraduate education at the University of Arizona and my Masters Degree at Arizona State University in Social Work. 
Immediately after my undergraduate program I joined COPE Community Services Inc. and have been with the agency for 8 years. During my time at COPE, I have held different positions from Case Management up until now as Program Director, while working with different populations. 
For nearly five decades, COPE has continuously expanded services and extended its reach — keeping the mission to serve the community and to increase access to care as a top priority.  
COPE, is currently an integrated health agency, providing services throughout Tucson and Green Valley, for almost 50 years. Services are provided for both adult and youth in the community.  
Our agency truly places focus on providing well wrap around services and is always searching for innovative ways to assure we are able to serve the community as best as possible.