ABOUT ~ Harry Alexander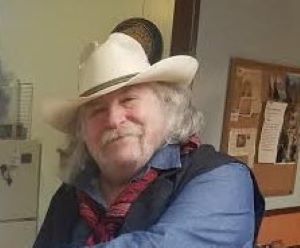 Lived in Tucson, AZ since 1959.  
Graduated Palo Verde High School in Tucson. Attended Pima College, awarded AA in Journalism.  
Served in the U.S. Army from 1971 to 1980. Served in southeast Asia during the Vietnam conflict. After the Army, moved back to Tucson and worked for a number of radio stations as a reporter, news director and program director.  
I moved to Florida and worked and later retired from the Florida Park Service. My work with the Florida Park Service consisted of being the Park Specialist. I organized events for the public, conducted tours of public facilities and served as the Park's representative to the City of Key West, FL. 
As the news director, it was my responsibility to assign reporters to cover stories. As the program director, I was responsible for programming, budgets and personnel. I was also involved with the sales department with possible leads for them to events for pursue.  
Presently produce and co-host the Voices of the West podcast. 
HAS Radio Productions is a small business that offers other businesses audio production services. Those include podcast production, commercial production and consultant services. 
The program is named for creator Emil Franzi. While many know about Franzi's political work, most don't know of the passion he had for the Old West. It was because of that passion that he began the show in 2009 while he was still on commercial radio.  
We took the show to the internet only following Franzi's and my retirement from commercial radio. Show streams live every Saturday at 4pm on our website. 
Company / Organization Website URL: https://voicesofhewest.net  
Company / Org Facebook Page URL: https://www.facebook.com/VoicesoftheWest