Matt Adamson, Cynthia Martin and Cristiana Bertoldi are specialists in their field and share all about the Tucson Botanical Gardens, The Yume Japanese Garden and the Tucson Bonsai Society. It's an informative and interesting Podcast.
About Matt Adamson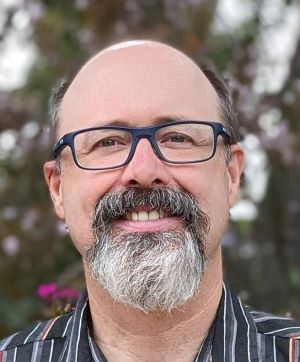 Matt Adamson was born in Texas but grew up in Phoenix, Arizona. After graduating from Sunnyslope High School, he earned his Bachelor of Arts at the University of Arizona in Political Science and History, and completed the Initial Teacher Certification Program at Arizona State University. He likes playing soccer, swimming, reading, eating, and watching movies. He has also had a lifelong interest in aviation, space exploration, and military history. Matt has three children, two dogs and two cats.
Matt joined the Gardens' staff in 2016, after nearly nine years at Biosphere 2 where he managed the education and outreach program for the University of Arizona. His first role at the Gardens was as Director of Operations, supervising the team responsible for exhibition installation, facilities maintenance, and horticulture.
In early 2021, Matt moved into the Director of Marketing & Communications role ensuring that the Gardens' relationship with members, visitors, constituents, and the community remains strong. He is responsible for all strategic communications for the Gardens. He distributes press releases, leads the publication of the Gardens' quarterly newsletter, creates and places advertising, manages the Gardens' media presence, including social media, and creates collateral material for programs and exhibitions. Additionally, he develops community partnerships and assists in designing innovative activities for members and guests.
Located on the site of the historic Porter property, The Canadian Garden Council and the American Public Gardens Association named Tucson Botanical Gardens as one of the top 10 North American Gardens worth traveling for. A lush oasis in the heart of Tucson offering mature trees and expertly cultivated foliage, specialty gardens such as the Cactus & Succulent Garden, Barrio Garden, and Herb Garden highlight the diversity of native plants.
Tropical butterflies from around the world are featured in the Cox Butterfly & Orchid Pavilion Oct.–May. Experience year-round art exhibits, classes, and events, as well as the creative, seasonal menu of Edna's Eatery. Now celebrating over 40 years of living beauty, The Tucson Botanical Gardens is a unique gem not to be missed.
Company / Organization Website URL: https://tucsonbotanical.org/
Company or Guest LinkedIn URL: https://www.linkedin.com/in/matthewadamson/
Company or Guest Twitter URL: @TucBotanical
Company / Org Facebook Page URL: https://www.facebook.com/TucsonBotanical
Instagram URL: https://www.instagram.com/tucsonbotanical/
About Cynthia Martin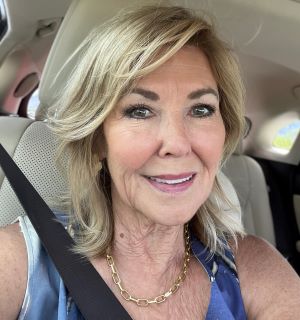 "As a hobby, I am an avid gardener from Texas to the desert, and fell into the Tucson Bonsai Society quite by accident".
From the oil boom town of Odessa, TX, home of the Saturday Night Lights. Two sisters, one son and four grandkids far flung globally. I have a cutie pie furry child, Pepe, an active lovable Papillion.
As a profession, I retired to Tucson after a 40-year career as a healthy active lifestyle coach through nutrition clubs.
A Society of Bonsai Aficionados
The Tucson Bonsai Society's membership remains strong under the guidance of its founder David Meyer. David and his late wife Judy were Missouri transplants who arrived in Tucson in the late 1960s. They became interested in bonsai after attending an exhibition in Phoenix. David began the study of bonsai with one of the foremost instructors or sensei, John Naka, as well as Leroy Fuji, who founded the Phoenix Bonsai Society in 1960.
David and Judy founded the Tucson chapter in 1972. Over the past five decades, David's interest became a life-long passion.
Company / Organization Website URL: www.TucsonBonsaiSociety.org
Company or Guest Twitter URL: https://www.instagram.com/tucsonbonsaisociety/
Company / Org Facebook Page URL: https://www.facebook.com/TucsonBonsaiSociety/
About Christiana Bertoldi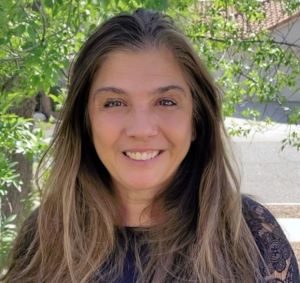 Born and raised in Italy, Cristiana graduated in Foreign Modern Languages and Literatures at the University for Oriental Studies in Naples in 1993, majoring in Japanese language and culture.
When she went to Japan to study for her dissertation researching Kobori Enshu, a notable Japanese artist, tea master, and garden designer of the Edo period (end of 16th century/beginning of the 17th century), she fell in love with the world of the Japanese gardens.
After graduating, she specialized in Far-Eastern Art and worked for years as cataloguer and curator of the Chinese and Japanese porcelain collections in many museums in Naples, Venice, and Milan. She moved to Tucson, AZ in 1999 and became a jewelry designer.
Finally, in 2020 she started working at Yume Japanese Gardens as assistant director, event coordinator, and curator of the museum collections.
Yume is indeed something of a secret garden, but with visual and performing arts activities out of all proportion to its size, it is better known as a place where gardens and culture are inextricably entwined, where Japanese heritage is well preserved, and the authentic refined arts and traditional values of Japan are passed on.
Company / Organization Website URL: https://www.yumegardens.org/
Company / Org Facebook Page URL: https://www.facebook.com/yumetucson