About ~ Michael Guymon
President and CEO Tucson Chamber of Commerce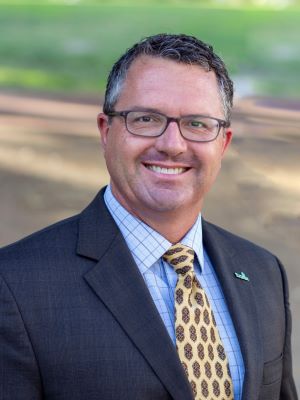 Born and raised in Tucson I graduated with a Bachelor's Degree in Political Science from the University of Arizona and while in college, worked for a Member of Parliament in London as part of a work abroad program.
I started my career at Tucson Metropolitan Chamber of Commerce as Assistant Vice President of Government Affairs; Chief of Staff to Council Member Fred Ronstadt representing Ward 6 for the eight years he was in office; Executive Director of the Metropolitan Pima Alliance; Vice President of Regional Development at Sun Corridor Inc
Currently President & CEO of the Tucson Metro Chamber, a membership based organization with 1400 business members whose mission is to champion an environment where your business thrives and our community prospers. The Chamber is focused on advocating on behalf of the business community throughout the region in the promotion of a pro-business environment and to retain our small, medium and large businesses. The Chamber also recently launched a Workforce Blueprint focused on implementing initiatives that assist in the training and upskilling of our labor pool.
Company / Organization Website URL: www.tucsonchamber.org
Company or Guest LinkedIn URL:
https://www.linkedin.com/in/michael-guymon-1515034/