About ~ John Smalley
 –
Founder/ CEO FlockOff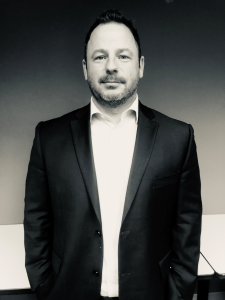 Born and raised in STL Missouri and College @ Southeast Missouri State University and University of Amsterdam. 
John worked in Corporate America for 15+ years, mainly in Healthcare and Workforce management, and realized that ownership and starting businesses was what he wanted to do.
He rose quickly within their ranks through a talent for turnaround/change management and territory development. 
It was through this season of his professional life that he would arrive in Tucson, which he and his family have called home for over a decade. 
Like so many, though, John felt a calling towards entrepreneurship, and that calling has run through several iterations – first in consulting, then in an adjacent segment of the healthcare industry, until culminating in his partnership and venture in an industry he and his partners feel is a tremendously underserved industry and ripe for innovation: pest control. 
Seeking to challenge the existing approach of broad service areas, heavy utilization of chemicals and poisons, and boilerplate service plans, John and his partners believe there is a better – and smarter – way to serve their customers through hyper-local relationships, a heavy emphasis on data analytics as well as technology, and individualized, environmentally-conscious treatment plans. 
He went full time into serial entrepreneurship. 
Currently own 7 companies with the plan to have 15 by 2026.  
Top business priority is to create jobs and commerce in and for Tucson and Arizona.  
Currently the managing partner for Pest Friends and Flock Off. Goal is to modernize the pest control industry through innovation, technology, data, and data aggregation.   
Pest Friends was Founded by four friends (Scott Nolen, Wyatt Chambers, Daryl Ross, and John Smalley). 
We have 35+ years of experience in pest control, 75+ years in management and leadership, and have created and developed over 20 companies between the four members.) 
His top business priority is to create jobs and commerce in and for Tucson and Arizona.  
John moved on to another ingenious concept. A scientific Revolution in Bird Abatement! 
What is it? The Flock Off System 
The What? 
The Flock Off System is a revolutionary, high-tech and humane solution to stop birds from landing on structures 
IMMEDIATELY AND PERMANENTLY.  
Flock Off can help eliminate the costs, risks, health hazards and damage caused by birds, ONCE AND FOR ALL! 
The Flock Off System is the best solution for your bird exclusion needs. It is capable of reducing up to 100% of the nuisance caused by birds.  
It does not use chemicals, poison or traps, rendering it Environmentally Friendly. It can be used for commercial buildings, residences, industries, billboards, and more. 
HOW IT WORKS – Electromagnetism 
Migratory and territorial birds utilize an internal GPS system connected to a protein production in their eyes that allows them to "see" directionally through earth's latitudinal and longitudinal gridlines. 
Flock Off affects this process, creating an Electromagnetic "force field" around any structure that causes birds to simply find it impossible to land. 
Invisible to humans, this barrier appears to birds as "fireworks" ON/AROUND the surface of their target landing zone. They WILL NOT LAND and will divert elsewhere, FOREVER 
Website: http://www.flockoff.com