About – Christopher Hall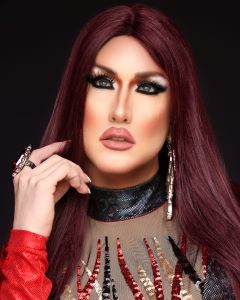 I was born in Phoenix, AZ but was raised all over the country thanks to my parents. Much of my life was spent in Florence, AZ. I have lived in Tucson since the summer of 2013! I attended Florence High School where I graduated in 2007!  
I currently am enrolled in Northern Arizona University working on my Master's in Organizational Leadership. 
I started Miss Nature, LLC in October of 2021. While new, it is fairly successful. I am an event organizer but have been planning events for over 15 years. Normally, I did this as a private citizen raising money for charities or with nonprofits that I sat on the board of.  
I now just do it for profit but keep to my roots and periodically raise money for causes important to me from time to time! 
Miss Nature LLC just celebrated its first year as an official LLC. In the short time, much has been accomplished. We are growing and are getting ready for our upcoming 2023 Arizona Pride Tour which is one of our largest productions. 
Company / Org Facebook Page URL: 
https://www.facebook.com/profile.php?id=100063589477818  
You can also follow us on Eventbrite by following Christopher Hall or on Instagram at missnature_tucson 
The 2023 Arizona Pride Tour and the link for people to get their tickets.  https://www.eventbrite.com/e/272282122157 
Link for this Sunday's Nature at Night event. 
https://www.eventbrite.com/e/429019156847