IBM has announced education initiatives with the U.S. Department of Veterans Affairs, Specialisterne Foundation, and 6 HBCUs (Historically Black Colleges & Universities). Mark's guest is Justina Nixon- Saintil, IBM VP and Global Head of Corporate Social Responsibility.
About Justina Nixon-Saintil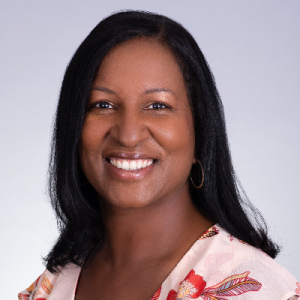 As IBM VP and Global Head, Corporate Social Responsibility (CSR) and ESG,  Justina Nixon-Saintil drives strategic, socially responsible programmatic investments that enable IBM's technology and talent to address some of society's biggest challenges worldwide. 
The CSR programs Justina manages enable IBM and its employees to transform their altruism into reality. For example, Justina leads IBM's efforts to improve the career readiness of communities, particularly those that have been traditionally under-resourced. Under Justina's direction, IBM mobilizes and combines skilled employee volunteerism, partnerships, and curricula via programs such as IBM SkillsBuild, to help create more inclusive, better prepared and innovative schools and workforces.
She also spearheads corporate practices that underpin the company's tradition of uncompromising ethics and transparency in its operations and environmental footprint. As IBM's Environmental, Social, and Corporate Governance (ESG) focal point, Justina articulates the company's "Good Tech" narrative to stakeholders, including investors.
Previously, as director of CSR at Verizon, Justina created and led programs to make education more inclusive. Earlier in her career, she was an Engineer for the U.S. Department of Energy.
For more information please visit: skillsbuild.org