Dr. Pamela Habib, head of US Medical Affairs at Bayer Radiology and Dr. David Schacht, Breast Radiologist at Northwesterern's Lynne Sage Breast Center discuss the all-important topic of Breast Cancer and the issue of 'Dense Breasts' and its impact on breast cancer risk.
About Dr. Pamela Habib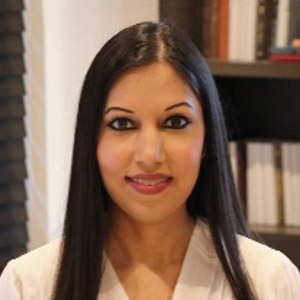 Dr. Habib leads the US Medical Affairs team at Bayer Radiology and oversees engagement with healthcare professionals, communication of scientific data, and various educational and research initiatives.
Dr. Habib is a Breast Radiologist who completed her breast imaging fellowship at Harvard Medical School's Brigham & Women's Hospital. In clinical practice, she focused on mammography, MRI, ultrasound, and breast interventional procedures.
About David Schacht
Dr. David Schacht is a breast radiologist at Northwestern's Lynne Sage Breast Center at Prentice Women's Hospital.  He has been an attending physician both at Northwestern, and previously at the University of Chicago.  He obtained his undergraduate, medical, and public health degrees all from Northwestern before pursuing his radiology residency and breast imaging fellowship at the University of Chicago. His academic interests include understanding new uses of MRI to detect breast cancer and the use of case-based learning to improve the performance of radiologists.  
  For more information please visit: https://radiologyresources.bayer.com/dense-breast-resources