Mark gets the 'skinny' on 529 plans from the Principle of Edward Jones.
There are amazing opportunities for individuals who have a 529 plan including Tax benefits and more than just higher education.
About: Steve Rueschhoff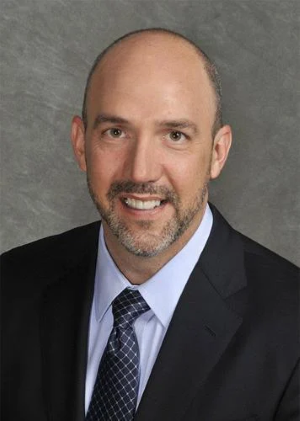 Edward Jones Principal Steve Rueschhoff leads the Managed Investments and Insurance areas in Packaged Products.
He and his teams are responsible for leading and coordinating the firm's product strategy, product management and wholesaling support for mutual funds, exchange traded funds, 529 plans, unit trusts and insurance.
Prior to joining Edward Jones, Steve held a variety of roles in the industry. He served as vice president of Life Product Management at Allstate; was a principal with Davis, Conder, Enderle and Sloan, Inc.; and worked as a retirement benefits consultant at Aon Hewitt.
Steve participates in several financial services industry committees and serves on the board of the Insured Retirement Institute (IRI).
He is a Fellow in the Society of Actuaries and a graduate of the University of Nebraska in Lincoln.
For more information please visit: https://www.edwardjones.com/us-en/market