ABOUT – SHRIYA SWAMINATHAN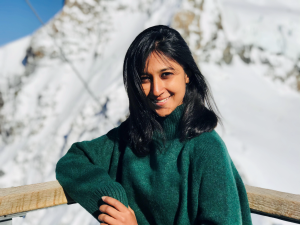 Shriya Swaminathan is a Science Policy Advisor at People for the Ethical Treatment of Animals (PETA).  
She helps public universities, private research institutions, and federal agencies, including  the U.S. Army and Navy, update their standards for science by moving away from archaic animal studies and toward technologically advanced, effective, and efficient non-animal research methods.  
Passionate about exploring human-based 3-D tissue and organoid models in the study of disease and development, Swaminathan holds a Master's degree in Biology and Biomedical Sciences from Washington University School of Medicine in St. Louis. 
For More Info go to – www.PETA.org/Navy