About:

Morgan Hopkins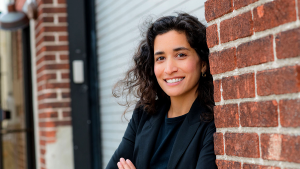 President of All* Above All and All* Above All Action Fund.  
Morgan Hopkins is leading the organization's work to achieve abortion justice and build the political power of voters of color.  
She has more than a decade of experience in the field of abortion rights and justice, with expertise in grassroots organizing, policy, coalition-building, and political strategy.  
Prior to becoming President, she served as All* Above All's Interim Executive Director of Campaigns and Strategies and Political Strategies Director.  
She is a frequent commentator in the media on politics and abortion rights and has been featured in outlets like Vox, USA Today, and Politico. Previously, she worked at the National Network of Abortion Funds and volunteered with the Lilith Fund and the Eastern Massachusetts Abortion Fund.  
THIS INTERVIEW IS PROVIDED BY: Morgan Hopkins, President of All* Above All, can speak to the policies and steps needed to ensure abortion care is available and affordable, the current landscape for abortion access, as well as the impact of restrictions that deny abortion care. Provided by:All* Above All