In this inaugural episode of the Choose Congruency Podcast, Kathleen speaks with Jessica Korff and Kaitlyn Pickrel about the "Power of Believing You Can." They will share their journeys from self-doubt to being able to believe in themselves and how that ultimately changed their lives.
About Kaitlyn Pickrel
Hello! I'm Kaitlyn Pickrel. I was raised here in Tucson.
My history with college is… complicated. I'm an architecture school dropout and a trade school graduate. I've earned an Associate's in health studies and a Bachelor's in Molecular Biology and Biochemistry.
Currently, I'm a Pre-Medical School Student and am in the middle of the application process. I have also a varied history in the workforce, working in the service industry for many years in a variety of places ranging from coffee, bookstores, smoothies and hookah lounges.
I currently work in healthcare as a Pharmacy Technician at St. Mary's Hospital.
I currently work in healthcare, and my current trade as a Pharmacy Technician is actually my main catalyst for returning to school and selecting such academically intensive majors.
I found a love for medicine, specifically how the body interacts with small molecules and how human physiology handles so many passive, unconscious processes. Thus I began undergrad, and at some point while I worked my way through my classes I found I wanted to be a physician, and work with the public as a healer and educator.
That pretty much brings us to now, where Kaitlyn the premed waits for an acceptance to medical school. Mind you, I'm the same girl who flunked high school math and dropped out of university. Life is wild.
I believe this specific episode is about the power of self believe and self-confidence, so in this instance I believe I will be speaking more towards how I overcame a perceived academic weakness and managed to excel in science academia despite a lackluster history in S.T.E.M. subjects.
My major shortcoming was specifically math. I feel the focus of this discussion from my perspective be on how I went from one of the lowest percentile scorers on the math section of the ASFAB and failing the math section of the standardized AIMS to finishing university level math through Differential equations and finding love for the subject.
Carondelet St. Mary's
Kaitlyn.pickrel@gmail.com
www.linkedin.com/in/KatieVarricMed
Bear Down Network (U of A Alumni Network): Kaitlyn Pickrel
---
About Jessica Korff Owner
Jessica Korff was raised in Tucson, Arizona and Grand Island, Nebraska.
She grew up as the oldest of six kids, but is 1 of 11, many of which she met much later in life.
She is the mom of 4 beautiful, intelligent, heart centered and strong minded girls who might just change the world (6, 11, 13 and 17 years old) She has been with her incredibly supportive and insanely patient husband for 11 years in November and she couldn't do what she does without him.
She also has a Siberian Husky, a Pit Heeler and 2 guinea pigs
Jessica Korff  helps thought leaders and change-makers cut through the noise by using branding, color and body language psychology to create photos that drive their message home, as well as to get creative in marketing for their industry and to do it all with a supportive and growth minded community at their side. 
She is an award-winning portrait & branding photographer, the Founder of Success Refashioned Magazine, and podcast host at The Success Differently Podcast. 
Jessica has been featured as a Woman of Impact by Impact of Southern Arizona, received both the Best and Favorite Photographer Award in her local Reader's Choice Awards and currently resides on the board of Sonoran Glass School, specifically for her expertise in "out of the box" marketing and networking. 
Company Name: Fleur de Lea Photography, Success Refashioned Magazine & Success Differently Podcast
Mobile Number: 520-975-9051
Email to receive show Link: jessica@jessicakorff.com
www.fdlphoto.com | www.theREDmag.com
FB Community for women change-makers: https://www.facebook.com/groups/refashiondmag
About the Host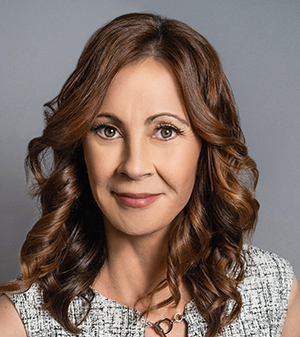 From an early age, Kathleen knew that she wanted to work with people, to help them on the path to creating the life that they want. 
She became interested in understanding the process by which some people seem to be able to create the life they want, while others are unable to do so. 
On a personal level, she explored how she was able to survive, thrive and grow despite life threatening illness at birth, emotional trauma, and extreme, debilitating shyness while some family members and friends, could not seem to overcome personal obstacles in the same way. 

Choose Congruency was born out of learning answers to this question. It became clear through research, working with hundreds of people, and personal experience that those who are successful in achieving their goals do not possess some magical power that is only available to a few special people, but rather, there are real, actionable, "doable" steps to take in achieving our goals — both personally and professionally. However, it is often difficult to see, much less take those necessary steps on our own. This is where Choose Congruency can help. We are able to work with you or your business to help clarify goals and create a path to successfully achieving those goals. 
For over 14 years, Kathleen Pickrel has worked with people both on an individual level and within a corporate structure, providing support, helping to clarify goals and establishing a framework to ultimately achieve those goals. 
With her company, Choose Congruency, she works with individuals who want a crystal-clear vision and businesses that want great employees. This involves helping people and businesses become clear on where they are, where they would like to be, and the steps to help bridge the gap between those two. Kathleen has a Master's Degree in Social Work and is a Licensed Master Social Worker (LMSW). 
Website: 
https://kathleenpickrel763.lpages.co/general-life-coaching
LinkedIn URL: https://www.linkedin.com/in/kathleen-pickrel-9a648a65/  
Facebook Page URL: https://www.facebook.com/ChooseCongruency