In today's show, Kathleen interviews two fascinating women – Jana Suchy and Nadia Larsen. They have joined together to create a truly unique program to help breast cancer survivors. Learn about The Pink- Ribbon Boudoir Project.
About Jana Suchy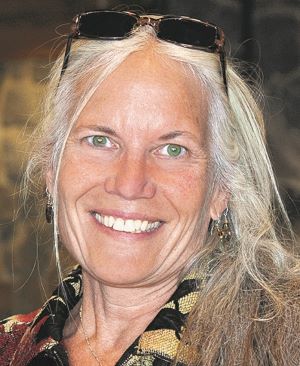 "I empower women by showing them their natural beauty to help transform self-image and confidence."
I am a Wisconsin girl with a 1980 UW-Stevens Point college degree in Natural Resource Management. I worked the back deck of Alaska fishing boats in the 1980s, journeying to Missoula, Montana, for journalism graduate study at UofM to return home to Sitka and cover the fleet as writer/photographer for the fish papers.
I had a long career since the early '90s. I've written/photographed/produced many user-friendly information/education projects in a wide range of media about marine industries and environmental topics—from brochures to radio spots, billboards to comic books. I've also written 3 photobooks on Alaska fishing with photo exhibits in the Pacific Northwest.
I've shot boudoir photography since 2010, creating Pink-Ribbon Boudoir for breast-cancer survivors to showcase their enduring beauty and to help them feel fabulous for emotional healing.
As a boudoir photographer dba Way Out West Creative, I empower women by showing them their natural beauty to help transform their self-image and confidence. Not studio glam but shot on-location. Each woman selects her favorite photos for a hardcover photobook. When I heard, "Oh my god I'm beautiful, I never knew I was beautiful!" I knew breast-cancer survivors would love to feel that too, which led to developing a special project for Pink-Ribbon Boudoir.
Website: www.pinkribbonboudoir.com (Contact Jana through this website to nominate a breast cancer survivor or to become a sponsor for the project)
About Nadia Larsen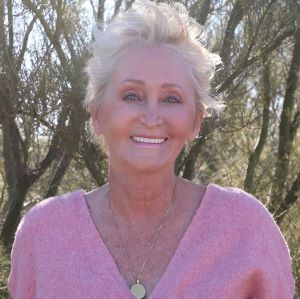 Nadia was born and raised in Israel and then went to college in Switzerland. She speaks 6 languages and has worked as an interpreter. Her passion is world traveling and photography.
Nadia formerly owned a chocolate business in Tucson and now runs her nonprofit, Nadia Strong Photography Foundation. She founded this support for breast cancer survivors after her difficult and painful battle with stage-4 breast cancer.
The vision for her foundation is to offer a unique support environment along with creative wellness programs designed to inspire and encourage cancer patients and survivors to be proactive about their health both during and after treatment. This includes a free photography session for breast cancer survivors.
Website: www.nadiastrong.org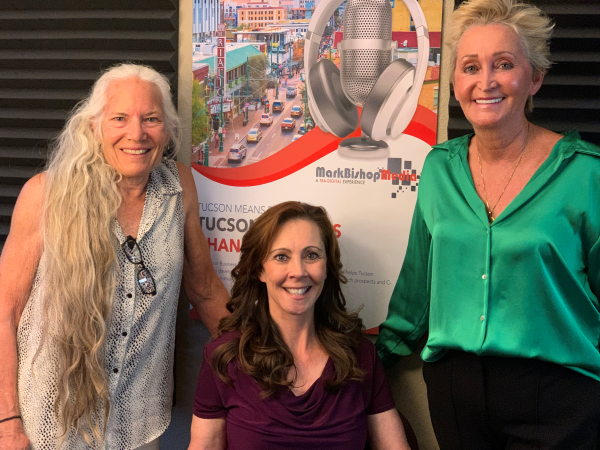 A Sample of Pink Ribbon Boudoir Photos
To nominate a breast cancer survivor or to become a sponsor for this project, contact Jana Suchy through her website: www.pinkribbonboudoir.com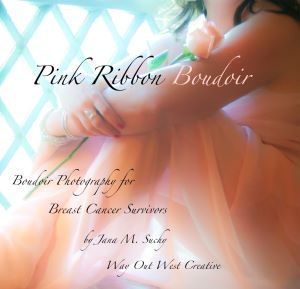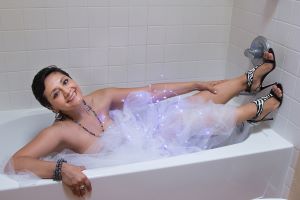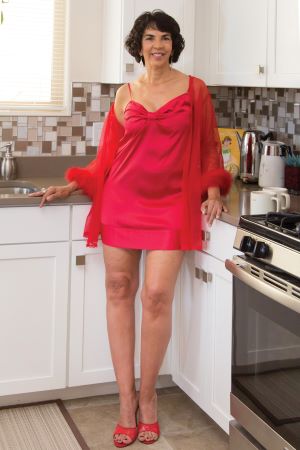 Additional Projects by Jana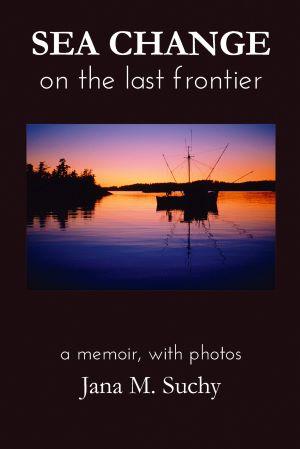 About the Host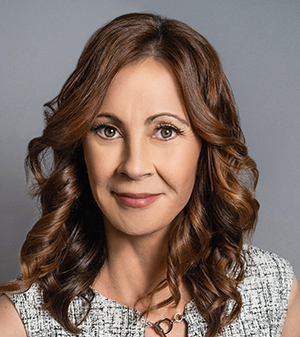 From an early age, Kathleen knew that she wanted to work with people, to help them on the path to creating the life that they want. 
She became interested in understanding the process by which some people seem to be able to create the life they want, while others are unable to do so. 
On a personal level, she explored how she was able to survive, thrive and grow despite life threatening illness at birth, emotional trauma, and extreme, debilitating shyness while some family members and friends, could not seem to overcome personal obstacles in the same way. 

Choose Congruency was born out of learning answers to this question. It became clear through research, working with hundreds of people, and personal experience that those who are successful in achieving their goals do not possess some magical power that is only available to a few special people, but rather, there are real, actionable, "doable" steps to take in achieving our goals — both personally and professionally. However, it is often difficult to see, much less take those necessary steps on our own. This is where Choose Congruency can help. We are able to work with you or your business to help clarify goals and create a path to successfully achieving those goals. 
For over 14 years, Kathleen Pickrel has worked with people both on an individual level and within a corporate structure, providing support, helping to clarify goals and establishing a framework to ultimately achieve those goals. 
With her company, Choose Congruency, she works with individuals who want a crystal-clear vision and businesses that want great employees. This involves helping people and businesses become clear on where they are, where they would like to be, and the steps to help bridge the gap between those two. Kathleen has a Master's Degree in Social Work and is a Licensed Master Social Worker (LMSW). 
Website: 
LinkedIn URL: https://www.linkedin.com/in/kathleen-pickrel-9a648a65/  
Facebook Page URL: https://www.facebook.com/ChooseCongruency