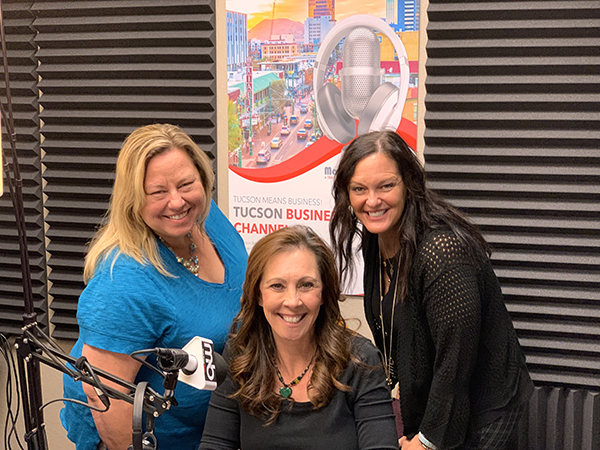 In Today's episode of the Choose Congruency Podcast, we look at the topic of being able to "Feel the Fear and Do it Anyway." Kathleen's guests are HelenMarie McCracken of HM3 Advocate, Inc. which works to empower survivors of abuse and HM3 Trauma Recovery Specialist and Heather Rosson, owner of Becoming Irresistible which helps coaches and services providers to create powerful and effective messaging.
Kathleen and her guests will explore why we feel fear when thinking about making a positive change in our lives and will share some important tools to help you to take those steps to walk through that fear so that you can get what you want.
About Heather Rosson
Heather is an Arizona native and was raised in the Phoenix area. She moved to Tucson in 1990 to attend the U of A and has become a Tucsonian through and through. She graduated with a degree in applied mathematics and religious studies and earned her master's in 2012. Heather was a high school math teacher before jumping into entrepreneurship.
*As the founder and CEO of Becoming Irresistible, Heather Rosson helps coaches and service providers create content and messaging frameworks for their business so that they can utilize systems and automations to make more money in less time. Heather is an expert in offer creation, funnel design, and creating compelling sales copy that turns lurkers into buyers.
 Becoming Irresistible has three arms to serve clients in a customized way: Irresistible Digital, Irresistible Academy, and Irresistible Coaching.
Email: heatherrosson@icloud.com
About HelenMarie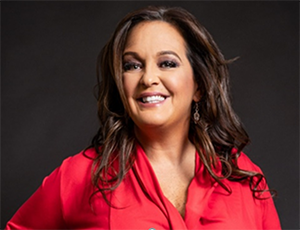 Born in Chicago, IL and raised in Elk Grove Village, IL. I moved to Arizona in 2017. I was a stay-at-home mom before the workforce.
HelenMarie is a Master Practitioner of Neuro Linguistic Programming (NLP), Success Life Coach, Hypnotherapist, Practitioner of Time Integration for Maximum Empowerment (T.I.M.E.) Techniques, Practitioner of Emotional Freedom Techniques (EFT), Reiki Master, co-author of #SheWins2 an Amazon's #1 New release in Domestic Partner Abuse and is a registered member of the International Board of Coaches and Practitioners (IBCP). She is also a nationally certified victim's domestic and sexual violence advocate. All of that aside, her greatest accomplishment is being a mother.
She never dreamed of finding herself in a relationship consumed by domestic violence — until the day she did. Prior to that, she wasn't even sure what domestic violence was or how to identify it. From that day forward, she decided to dedicate her life to "breaking the silence" of domestic violence, child abuse, and personality disorders by educating communities with the ultimate goal of breaking the stigma.
HelenMarie is a successful intuitive mindset and empowerment mentor. In addition, through adversity and perseverance, has taken what she learned and created HM3 Advocate, Inc., a 501c3 nonprofit organization servicing southern Arizona.
The organization prides itself in offering holistic tools and resources to empower survivors of abuse. The key — awareness, educate and advocate the way there.
HM3 Advocate is a new Groundbreaking 501 c3 nonprofit. Our mission: HM3 Advocate, Inc. is dedicated to bringing hope, healing and transformation to victims and survivors of sexual and domestic violence. We strive to end violence in our region, transforming our clients into "Angels".
Our Philosophy: Hm3 Advocate, Inc. prides itself in offering a one-stop inclusive center to assist victims and survivors of domestic violence in southern Arizona through a unique holistic approach. Our ultimate goal is to assist our clients with breaking any safety barriers while becoming more empowered.
My private practice, HM3 Trauma Recovery Specialist, I am a mentor and holistic practitioner. I help guide people to heal their trauma, break unhealthy cycles, patterns, limited beliefs, limited emotions and conditioning.
Website: https://www.hm3.me
Facebook:
https://facebook.com/helenmarie23
https://facebook.com//hm3advocate
https://facebook.com/hm3traumarecoveryspecialist
Instagram:
@hm3advocate
@hm3traumacoach
About the Host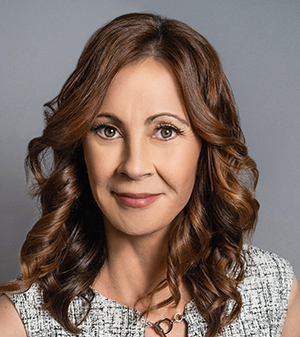 From an early age, Kathleen knew that she wanted to work with people, to help them on the path to creating the life that they want. 
She became interested in understanding the process by which some people seem to be able to create the life they want, while others are unable to do so. 
On a personal level, she explored how she was able to survive, thrive and grow despite life threatening illness at birth, emotional trauma, and extreme, debilitating shyness while some family members and friends, could not seem to overcome personal obstacles in the same way. 

Choose Congruency was born out of learning answers to this question. It became clear through research, working with hundreds of people, and personal experience that those who are successful in achieving their goals do not possess some magical power that is only available to a few special people, but rather, there are real, actionable, "doable" steps to take in achieving our goals — both personally and professionally. However, it is often difficult to see, much less take those necessary steps on our own. This is where Choose Congruency can help. We are able to work with you or your business to help clarify goals and create a path to successfully achieving those goals. 
For over 14 years, Kathleen Pickrel has worked with people both on an individual level and within a corporate structure, providing support, helping to clarify goals and establishing a framework to ultimately achieve those goals. 
With her company, Choose Congruency, she works with individuals who want a crystal-clear vision and businesses that want great employees. This involves helping people and businesses become clear on where they are, where they would like to be, and the steps to help bridge the gap between those two. Kathleen has a Master's Degree in Social Work and is a Licensed Master Social Worker (LMSW). 
Website: 
https://kathleenpickrel763.lpages.co/general-life-coaching
LinkedIn URL: https://www.linkedin.com/in/kathleen-pickrel-9a648a65/  
Facebook Page URL: https://www.facebook.com/ChooseCongruency