About ~ Lisa Kindle
Executive Director/Artist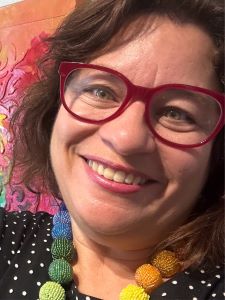 Lisa grew up in Anoka, Minnesota. Her bachelor's degree is in Fine Art, German, and Music from Augsburg College. She also studied at Heidelberg University in Germany.  
Her first job was as a paper carrier. She was principal cellist of her high school orchestra and Minnesota Youth Symphonies. As a child, her mom and all of the women in her neighborhood taught her the value of hard work and the belief that anything was possible. 
For the last 20 years, she have been running a graphic design studio that serves both small businesses and corporate clients. One of her favorite projects were creating brands and packaging design for Weymouth Farms, who makes the Good Sense Snacks. Prior to that she was tenured in the corporate design world. she worked for one of the largest school districts in Minnesota early in her career for many years.  
One of her favorite projects there was creating a series of minted medals that are still given to the students at her Alma Mater. These medals also include a community service medal. The minting company also purchased one of her designs to sell to their customers. She then moved into advertising, working as an art director. Lisa worked for over 5 years at Allina Health Systems in the corporate creative department. While there, she oversaw large parts of marketing design for corporate departments, including Palliative Care, Executive Physicians, and two of the hospitals in this health system. She designed bus panels, ads for Newsweek and branding standards that impacted the work throughout the entire company, that now employs nearly 30,000 employees. 
In 2022, Lisa received a certificate in wellness counseling from Cornell University as well as certification as a therapeutic art life coach. 
In 2022, on a trip to Tucson, Arizona, Lisa felt the call to come and start a new business – to create a place where people could come and find peace in the desert through art and wellness. Her husband (and cat Ted) all moved to Tucson during the heat of the summer in 2022.  
They then began our journey to create the place we now call "Solquest Retreat," a place of peace in the desert. Since September of 2022, they have welcomed over 90 visitors. Some have stayed a month, while others have walked the labyrinth, attended a special event, a women's retreat, or our new women's circle. They even had a live DJ and held a "Disco in the Desert," which they plan to do again on October 28, 2023.  
Currently, this business includes an active monthly women's circle, on-going yoga and tai chi classes, along with women's retreats and short-term rentals curated by Solquest Retreat.  
Some retreats may not be held on our property. Lisa teaches and curates all experiences for Solquest Retreat. You may also enjoy visiting our 40-foot classical labyrinth, partake in a release ceremony or a guided meditation and labyrinth walk.  
She also teaches her own Color Affirmation Program as part of the art and wellness offerings. Stop in and browse the private professional art gallery that reflects the nine life path colors through art, jewelry and artisan-made goods. 
Company Name: Solquest Retreat 
Company Phone: (763) 498-1282 
Email: hello@solquestretreat.com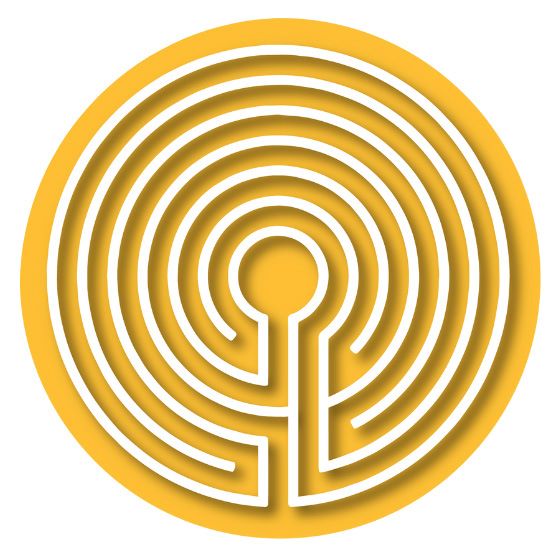 About the Host:
Jaime Overturf
Farmers Agent, Entrepreneur
2555 N Campbell Ave
Tucson, AZ 85719
(520) 293-2900
joverturf@farmersagent.com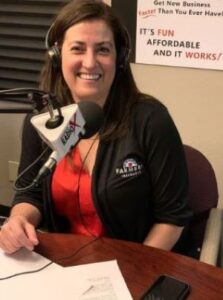 As a local Farmers® agent in Tucson, AZ, Jaime Overturf helps customers identify the insurance coverage that best fits their needs. This process is straightforward and personalized to help make them more informed about their insurance options.
Jaime has the knowledge and experience to help customers better understand their coverage options–whether that Jaime has the knowledge and experience to help customers better understand their coverage options–whether that's auto, home, life, business insurance, and more. You can connect with Jaime on Facebook.