ABOUT ~ Christi Ahl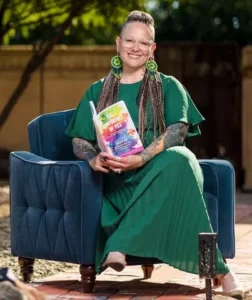 Christi Ahl was raised in Fallbrook, California until the age of 15 when she was accepted into New Mexico Military Institute, a secondary and post-secondary public military school, in Roswell, New Mexico. She graduated high school in 1991, chose to hold off on attending college until 2006 and graduated Summa Cum Laude from Everest University with a Bachelor of Science in Criminal Justice with a focus in investigations. 
After college went on to work in the criminal justice field. First working as a private investigator for a medical fraud investigative company based in Texas. Her territory included Virginia, Maryland, Delaware, West Virginia and Texas. Although the work was grueling it was extremely valuable to learning the art of investigation in the field. Christi was then hired on to a local multi-county jail as a pre-trial investigator and then finally with the Commonwealth of Virginia as a Probation and Parole officer. 
After graduating from New Mexico Military Institute, Christi became fascinated with metaphysical studies, she learned to grow her intuition through reading books and attending local classes as well as practicing with friends and family. Her interest grew throughout college and has been a part of her life since. Sometimes in a part time capacity (nights and weekends) and others while Christi was in between jobs in a full-time capacity giving readings in person and online. Christi began to branch out and started to speak at local women's events and radio shows about intuition and our inherent abilities as intuitive beings. This was when she realized she had placed herself in a limiting profession. While criminal investigations do rely on following your intuition, she wasn't able to have the conversations with her probationers that she wanted. Discussing spirituality and developing awareness around their inherent intuitive capabilities wasn't an area she could freely discuss with them, Christi decided it was time to leave the criminal justice field. It was time to fully embrace her life's purpose and support others to discover their specific gifts, how they could create more ease and reduce stress in their lives. writing her first book, "Breaking Free: From Probation Officer to Psychic Medium" and published it in 2017. 
Continued to further studies by completing a yearlong shamanic training, becoming a certified Spiritual Advisor with the Lisa Williams International School of Spiritual Development, study in Trance Mediumship and Connecting to Spirit with Tony Stockwell, multiple courses with John Vivanco a world-renowned expert in Remote Viewing and attended The Arthur Findlay College in Stansted, England, to stay up to date with Mediumship and message delivery skills. 
In business since 2014, her family has moved from Virginia to California in 2016 and then to Tucson in 2020 when Christi's wife retired from her law enforcement career. Since the first book published another book, "The Confidence of Yes: How to Harness the Energy of Opportunity", which became and #1 International Best Seller and most recently Affirmation Deck, "You Aren't THAT WeiRd!" and the accompanying Journal of the same name filled with 100+ Inspirational Prompts. 
Christi is now focusing on her passion as an intuition development coach, speaker and facilitator to individuals and groups nationally and internationally. 
Hope Inspired LLC 
Company Phone: (540) 850-8333 
Email: contact@christiahl.com 
Christi Ahl – Intuition Development Coach Speaker~ Best Selling Author~ Facilitator 
Company / Organization Website URL: https://christiahl.com 
Company or Guest LinkedIn URL: https://linkedin.com/  
Company or Guest Twitter URL: https://twitter.com/thechristiahl  
Company / Org Facebook Page URL: https://www.facebook.com/hopeinspiredbychristi 
Books, Journal and Deck can be purchased online at: https://christiahl.com/shop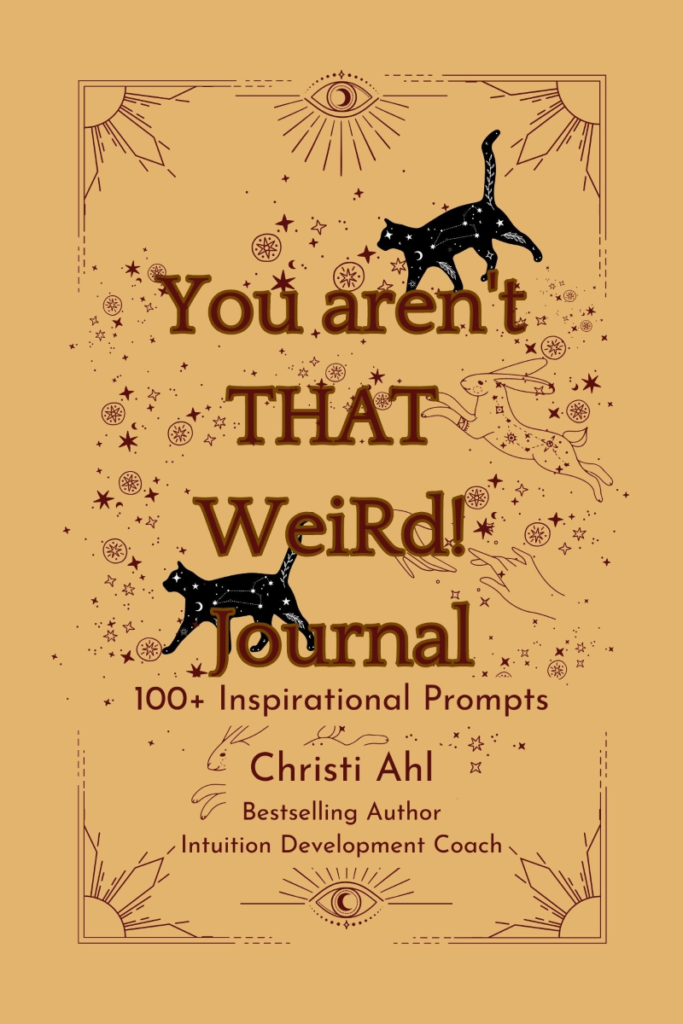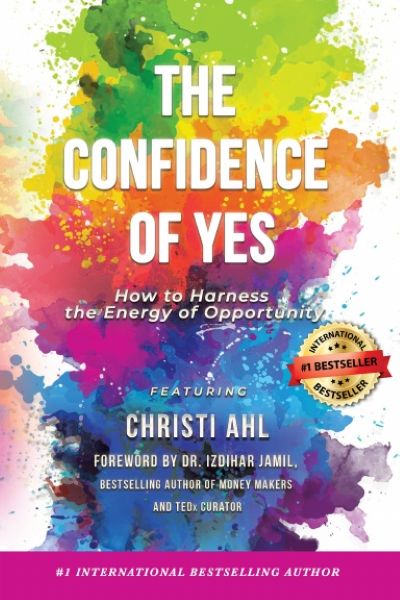 About the Host:
Jaime Overturf
Farmers Agent, Entrepreneur
2555 N Campbell Ave
Tucson, AZ 85719
(520) 293-2900
joverturf@farmersagent.com
As a local Farmers® agent in Tucson, AZ, Jaime Overturf helps customers identify the insurance coverage that best fits their needs. This process is straightforward and personalized to help make them more informed about their insurance options.
Jaime has the knowledge and experience to help customers better understand their coverage options–whether that Jaime has the knowledge and experience to help customers better understand their coverage options–whether that's auto, home, life, business insurance, and more. You can connect with Jaime on Facebook.