ABOUT ~ Chad Adams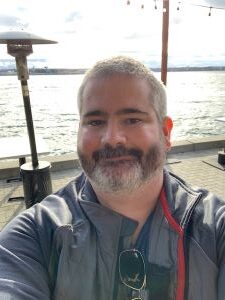 Raised in Tucson, AZ. Graduated from University of Arizona with a major in Communications. Originally wanted to major in broadcast journalism, but changed majors after an internship at local TV affiliate. 
Outback Steakhouse was founded in 1988, we just celebrated our 35th anniversary.  
Our goal is for our restaurant to be our guests favorite place to eat, drink, relax and be with friends and family. Our core principles and beliefs are hospitality, sharing, quality, fun, courage and judgement. We use these fundamentals to bring the best of ourselves to the guest experience every day and we are always striving to improve for our people. Since our founding our motto has always been "no rules, just right" which means doing what we can to make our people's day better. 
My goal as the managing partner is to do what we can to make sure that my staff is treated fairly and they appreciate the opportunity Outback provides, as well as doing what we can to make sure the customer always leaves happy and want's to come back and visit us again. We do this by always taking each opportunity for improvement seriously and listening to both the staff and the customer for ways to be better at what we do. 
I couldn't do my job without my amazing team, they know that it is truly a team effort and everyone is great and pitching in and helping each other out. I am very proud of my staff and what we have accomplished over the last few years. 
Currently our business is seeing a return to normalcy from the 2020 pandemic. Our sales have improved each year since the shut down and we are starting to see a return to the same level of customer flow from previous years. There are still many challenges that my business faces, the same challenges that existed pre-COVID as well as post, however with my staff of dedicated individuals we do our best to meet these head on and find ways to adapt and overcome while still offering the experience that Outback's customers have come to know and expect from us. Myself and my team have a positive outlook on the future and are encouraged by the upward trend we've had in the last few months. 
Company Name: Outback Steakhouse 
Company Website: https://locations.outback.com/arizona/tucson/4871-east-grant-road?utm_source=gmb&utm_medium=local_search&utm_campaign=website_cta
Company Phone: (520) 323-8892