ABOUT – Jon McLane ~ Pastor
Veteran Rescue Mission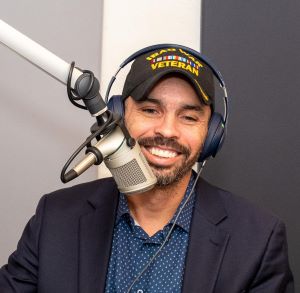 I have lived in Tucson for over twenty years in which I joined the Army here, and served in Iraq from here. I am an almni of University of Arizona, and have been a pastor since 2015 leading the then Church now program of Home Community Services named Veteran Rescue Mission. 
Please tell us all about your business (experiences) in a few paragraphs: 
Home Community Services is a 501(c)3 Non-Profit organization with the help of amazing professionals on our staff and as our volunteers is able to provide, navigate, and connect our local Veteran, Family, Children, and Elder population with the services and benefits they need to thrive in their healthy happy home. 
We have merged and partnered with one time Homeless Veteran Ministry, Veteran Rescue Mission, and licensed counseling firm in Arizona, Georgia, and Tennessee, named True Counseling in an effort to be able to expand on the amount of people that our collective organizations can help, as well as a way we can better serve our community. 
Current Programs: 
– Veteran Rescue Mission and Transition Center 
– Veteran Thrift Store 
– Common Good Radio Show 
– Making College Come True Radio Show 
– True Counseling 
Company / Organization Website URL:  www.homecommunityservoces.com  
Company or Guest LinkedIn URL:  www.linkedin.com/in/jon-mclane/  
Company / Org Facebook Page URL:  https://www.facebook.com/profile.php?id=1000798078049  
jonathanmclane@yahoo.com     Company Phone: (520) 329-9192