ABOUT ~ James Smith
Economic and Workforce Development Director Pinal County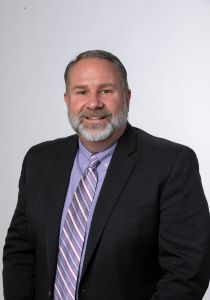 James Smith has over 25 years of municipal government experience, primarily in business/economic development.   
He assumed the role of Economic and Workforce Development Director for Pinal County in November 2021, leading the County's efforts to attract capital investment and jobs to the region, while also seeking to help ensure the workforce is prepared for the jobs of the future.    
Prior to his position with Pinal County, he served as the Director for Fountain Hills. He also spent over 12 years with Chandler, and worked to locate and expand major corporations.    
He holds Bachelor's (Economics) and Master's degrees – both from San Jose State University.  A graduate of the University of Oklahoma's Economic Development Institute (OUEDI), he is recognized as a Certified Economic Developer (CEcD).  In addition, he has achieved the Certified Public Manager (CPM) designation through ASU.   
The Pinal County Economic and Workforce Development Department seeks to grow the economy of the County by working with our community stakeholders and partners to locate and grow companies, bringing capital investment and employment opportunities; help meet the needs of our employers by ensuring the workforce is prepared with the skills for the jobs of today and the future; and promote tourism and recreation-related activity in the region. 
Company Phone           Email: james.smith@pinal.gov  
(520) 866-6664