ABOUT ~ Kory Ivey
Life Entrepreneur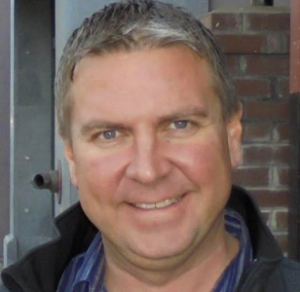 Kory Ivey was born in Georgia, and then at age four he moved to Ruby, AK, an Athabascan Indian village on the Yukon river and then into Anchorage where he spent his childhood.  
He graduated from West Anchorage High School before moving back to Georgia. After going to Young Harris College he entered Finance Business then moved to Florida starting a Mortgage Broker business where he got married and had two beautiful daughters, Zoey and Zada. 
Kory Ivey is a rising star in the motivational speaking arena with his diverse background skills as an enthused entrepreneur. Kory proves himself to be an altruistic mentor, utilizing his unique life experiences to help others in their desperate time of need. Kory has seen both the miracles of life as well as the dark abyss of fear and pain, and yet he has persevered. 
Kory's story begins in Alaska. He lived there for the duration of his childhood, facing many hardships and learning essential survival skills from a young age. He resided in the last frontier state until his high school graduation when he decided to migrate to a much warmer climate for college. Following his venture in college, Kory began a career in the finance business where he accelerated to, then, building his own successful mortgage broker business.  
He, then, started a real estate investment firm specializing in commercial and residential properties. However, amidst his successes, Kory had a drastic turn for the worst. A fluke staph infection landed him in the hospital, leaving him to wake from a coma getting the news that he had a 30% chance of talking again and an even slimmer chance of walking again.  
Kory was left scared, hopeless, and reeling at the odds stacked against him when an angel, as he called it, held his hand and said, "Everything's going to be alright, Kory." His fear and despair dissipated. Kory, with a newfound blessing and purpose for his life, clawed back from the brink of death after being told by medical professionals that he was finished. Kory was determined to walk again no matter what they said.  
Despite it all, he had surprised everyone with his extraordinary perseverance as he slowly endured the painstaking obstacles of learning to walk and talk again.  
After this experience, Kory started a new journey of educating himself in all aspects of living a balanced and fulfilled life, ranging from nutrition to emotional wellness. Through his studies and research he developed the tools on how-to get unstuck and live a happy life with a meaningful purpose. 
Kory's mission is to serve all people who find themselves lingering in a no-way-out situation of misery and despair, similar to the experience that he had as he lay there in that hospital bed scared and hopeless. Kory show's people the light at the end of the tunnel and how to find that inner spirit again because he is a living example: you can get back up after you have been beaten down. 
Spiritual Motivational Life Transformational Coach or just a Life Changer 🙂 I am a speaker and coach helping people get unstuck. I have a program which I sell online, all of which are through my website. 
 Company / Organization Website URL: koryivey.com  
Company or Guest LinkedIn URL: koryivey 
Company Name: Kory Ivey Inc
Company Phone: (941) 312-7147 
Email: koryiveyinc@gmail.com