About ~ Ute Vaughn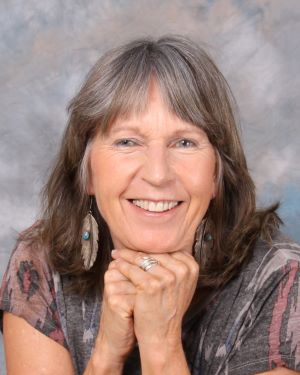 Ute Vaughn naturally attracts people interested in being powerfully in love with life. A Life Coach, artist and teacher for over 40 years, Ute has been seeking and studying her true passion which she calls " The Light Side of Being".  
Earning her degree in early childhood education led to continued studies, teaching and coaching opportunities, with certifications by The Coaches Training Institute, The HeartMath Institute, The Rhys Thomas Institute of Energy Medicine, The Science of Self- Empowerment, and Landmark Education.  
Combining her studies with her creative gifts as artist, illustrator, entrepreneur, theater producer, construction contractor and writer, Ute developed a new empowerment paradigm, that is not based on changing, fixing, getting better or working harder, but instead on bringing out your given strengths and abilities, along with play, caring, enthusiasm, falling deeply in love with life. 
Scandinavian heritage, born in Germany, 1977 Bachelor in early childhood education/art University of Aachen, 1978 Director "Spieletage" Viersen, 1979 moved to Mendocino CA, artist, teacher, entrepreneur, teaching all school levels, developed ongoing drama program, owned and operated several business, 1992 Life Coaching Training, 1994-2002 training teams in Team, Management& Leadership nationally, move to Tucson, AZ 2004, EMP degree/teach at RhysThomasInstitute, MA, 2013-19, Life Coach since 1992 
LIVING BY DESIGN: Artist, featuring my art as "Artist in Residence" at the White Stallion Ranch, as well as Medella Vina Ranch, SAACA, SAAG, Tucson Museum of Art 
Teaching art on line, my studio, White Stallion Ranch, PRA Arizona, IORA 
Lifecoaching Business since 1992 
Energy Medicine Practitioner since 2015 
https://www.facebook.com/groups/935624410468254
Company URL: artbyute.com
About ~ Deb Anderson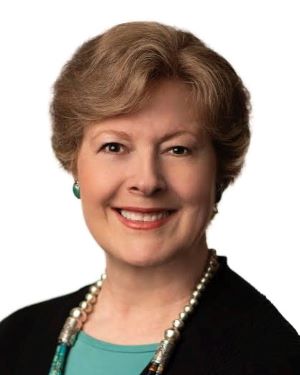 Deb Anderson is the founder of Purpose & Possibility Coaching and co-creator of its online courses. She writes fiction and non-fiction and guides others to develop their own empowering stories. She has been co-founder and CEO of a marketing and promotions event business for 26 years and co-founder of the largest quantum physics study group and speaker series in America. 
For the first half of my life, I collected careers, licenses, and certifications much like a vacationer gathering and discarding souvenirs of her travels. My shortest job lasted only 13 minutes in a phone sales "boiler room" and my longest career has been owning and operating a marketing and promotions event business for 26 years.  
My formal and autodidactic education, compulsive reading habit, and decades of experience in checkered careers led me to become a Certified Life Coach. After 10 years' training in transformational coaching, I created Purpose & Possibility Coaching and co-created its online courses. 
At the start of the pandemic, 15 women met together weekly on Zoom to collaborate on writing a book designed to empower women. We shared our hard-won life lessons and transformative experiences, and we talked about the things that lit us up or inspired us. As we each wrote a chapter, we also reviewed one another's contributions. We developed a unique and proprietary collaborative process that allowed us to support one another and create powerful, polished chapters.  
Other women heard about what we were doing and asked to join us; we formed another group of 15 who are currently writing the second book in what is now a series.  
The first book, Empowering Women With Words: Life-Changing Conversations, is being published this fall and distributed in the U.S., Canada, the U.K., and Australia. More than 30 women are already interested in participating in the next books in the series.  
We formed the Empowering Women Alliance to accommodate the demand for this participation, as well as to support workshops, projects, and speaking engagements — all designed to empower women. 
Deb Anderson: Co-Founder and Managing Director: coachdebanderson@gmail.com
Company / Org Facebook Page URL: Empowering Women Alliance: https://www.facebook.com/groups/935624410468254  
Company URL: http://www.PurposeandPossibility.com
About ~ Kathy Peake
CEO & Founder The Peake Financial Group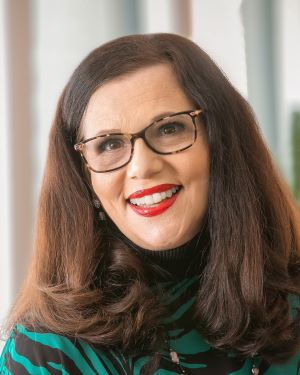 Kathy graduated in 1980 from Mary Washington College in Virginia, where she earned her BS degree in Chemistry and minored in Math. Right out of college, Kathy taught High School Chemistry for a time and twenty years ago, she founded and is CEO of The Peake Financial Group.  
Bringing years of experience as a business owner, mother, teacher, and financial advisor, Kathy specializes in working with single moms and widows.  
 She is active in Empowering Women Alliance & eWomenNetwork. 
An entrepreneur at heart, I have owned several successful businesses over the years.  The Peake Financial Group, was founded just after 9/11 when I completed training to pass Series 6, 63 licenses. The next year I added my Insurance Licenses. And several year later, I earned a Series 65 (Investment Advisor Representative) which is like getting a Masters.  
Bringing years of experience as a business owner in many kinds of business plus being a mother, teacher, I came to specializing in working with single moms and widows.  
They need a special kind of counseling and education, (The Kathy Touch!) to have confidence and security in making informed decisions with their investments, and insurance to fulfill their dreams. I have learned that many women never got "The Money Memo", so I assist them to getting a Money Mindset to be successful and less fearful. 
Company / Organization Website URL: www.TPFinancial.net  (coming soon – www.empoweringwomenalliance.com) 
Company or Guest LinkedIn URL: https://www.linkedin.com/in/thepeakefinancialgroup  
Company / Org Facebook Page URL:https://www.facebook.com/groups/935624410468254  (Empowering Women Alliance)