Mark discusses with Dr. Steven Cliff from the US DOT's National Highway Traffic Safety administration the 'Where's the baby? Look before you Lock' campaign which runs May through September.
About Dr. Steven Cliff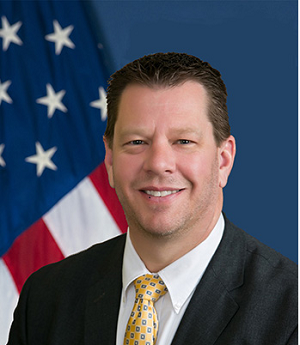 Dr. Steven Cliff, Deputy Administrator of NHTSA, oversees the nation's vehicle safety agency that sets vehicle safety standards, identifies safety defects and manages recalls, and educates Americans to help them drive, ride, and walk safely.
Cliff brings an extensive scientific and regulatory background to his leadership role at NHTSA. Most recently, he served as the deputy executive officer at the California Air Resources Board (CARB), an organization he first joined in 2008 as an air pollution specialist.
Since then, he held a variety of positions at CARB, eventually overseeing its climate program. Cliff received a bachelor's degree and a doctorate in chemistry from the University of California, San Diego. He then completed a postdoc on atmospheric sciences at the University of California, Davis' Department of Land, Air and Water Resources.
For more information, visit https://www.noheatstroke.org