About Paul Dillard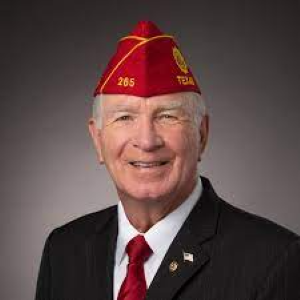 Vietnam War veteran Paul E. Dillard was elected national commander of The American Legion on September 2, 2021, in Phoenix during the organization's 102nd national convention.

He first joined the nation's largest veteran's organization in 1969. A native Texan, Dillard graduated from Whitesboro High School in 1965 before joining the U.S. Navy and serving in Vietnam through four campaigns, including the Tet offensive.

He was honorably discharged as a radarman second class petty officer from the Navy Reserve before attending Grayson College Junior College and East Texas State University.

A paid-up-for-life member of American Legion Post 265 in Lake Kiowa, Texas, he has served at every level of the organization.

Dillard formed the Dillard & Gann Insurance company and is a licensed airplane pilot.
His theme as national commander of The American Legion is "No Veteran Left Behind."
  For more information please visit: www.legion.org