United Way of Southern Arizona a famous organization within the Tucson community brings together business and education, financial wellness initiatives, and focus on the elder community with their needs and support.
About Lisa Floran: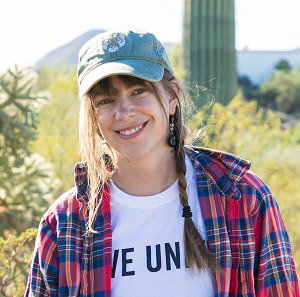 I grew up in Indiana (Valparaiso – the self-proclaimed popcorn capital of the world!) and lived in Chicago for about 7 years after college. I moved to Tucson to pursue a Master's in Public Health in 2018. I have lived in Jefferson Park for the past 3 ½ years – I especially love how bike-able work and downtown are from my neighborhood. 
In Chicago, I worked in fundraising for a community health provider and food bank. I also worked with the Chicago Community Trust on a business-led effort with partners such as Allstate, Boeing, and Exelon to reduce youth violence in the city. While I was in graduate school, I worked with the City of Tucson's Ward 3 office on housing and code enforcement policy and with United Way on high-quality preschool projects. And now, I primarily work on emergency assistance and COVID relief, eviction prevention, and financial wellness. I suppose my background is a bit all over the place! But I love learning about new ideas, so whenever there is a project that needs extra hands, I'm always happy to jump in and help if I can. 
My parents are both teachers, so I think I've always looked for work that allows me to contribute in a similar way. I served as a Peace Corps volunteer in Senegal, and that experience reinforced my resolve to continue community work back in the U.S. – finding ways to support good work already happening and help connect the dots between opportunities and resources. 
I'm not sure if I knew what I was getting into, or why, when I started working in community development, but I can speak a little to why I've stayed! With my job, I get to spend my working hours tackling complicated problems and trying to make life a little safer, happier, and healthier for everyone in my community. I especially appreciate the moments when ideas click and we are able to bring people together around a new policy, program, or idea – and then see it play out and make a real difference.  
 Lisa Floran, Senior Director, Financial Wellness Initiatives 
Contact: lfloran@unitedwaytucson.org / 520-903-3988 
About Jeff Petrovic: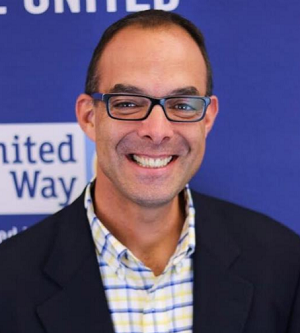 I love working at United Way. Every day I get to give back to a community that gave me such a solid foundation in life. Tucson is a special place and I'm so glad to be home
I was born and raised in Sierra Vista/Fort Huachuca, graduated from Buena HS in 1990 and U of A in 1994. My major was Finance but stumbled into radio my junior year.  
From 1992-1997, I was "Bonehead Fred" at 93.7 KRQ. I moved to Houston (Mix 96.5 & SUNNY 99.1, and 104.1 KRBE), and then Denver (MIX 100.3).  
I worked for The Leukemia & Lymphoma Society in Denver and Seattle and moved back to Tucson in 2016 to reopen LLS Tucson. In 2017, I joined United Way of Tucson and Southern Arizona. 
When I worked in radio, I sponsored lots of nonprofit events and developed an affinity for community service. When a nonprofit opportunity arose that was a good fit, I jumped at the chance to make the change. In 2017, I joined United Way of Tucson and Southern Arizona. That was one of the best decisions I've ever made in my life.  
My background in nonprofit work includes the following:  
– Leukemia & Lymphoma Society, Campaign Director, Light the Night Walk (Denver) 
– Leukemia & Lymphoma Society, National Campaign Manager, Light the Night Walk (National Staff) 
– Leukemia & Lymphoma Society, Senior Campaign Director, Special Events (Seattle) 
– Leukemia & Lymphoma Society, Area Director (Tucson) 
– United Way of Tucson and Southern Arizona, Vice President & Chief Development Officer (Tucson) 
United Way of Tucson responds to our community's needs, transforms lives, and brings long-lasting systemic change to our community by focusing on the underlying issues. We fight for education, financial wellness, equality and healthy communities for every person in Tucson and Southern Arizona. Our role as community convener enables us to serve more than 180,000 people each year by forming strategic partnerships, mobilizing the best resources and being the catalyst for needed, positive change. 
Company / Organization Website URL: 
 https://unitedwaytucson.org/  
Company or Guest LinkedIn URL: 
 https://www.linkedin.com/in/jeffpetrovic/ 
Company or Guest Twitter URL:
 https://twitter.com/unitedwayaz 
Company / Org Facebook Page URL:  
https://www.facebook.com/unitedwaytucson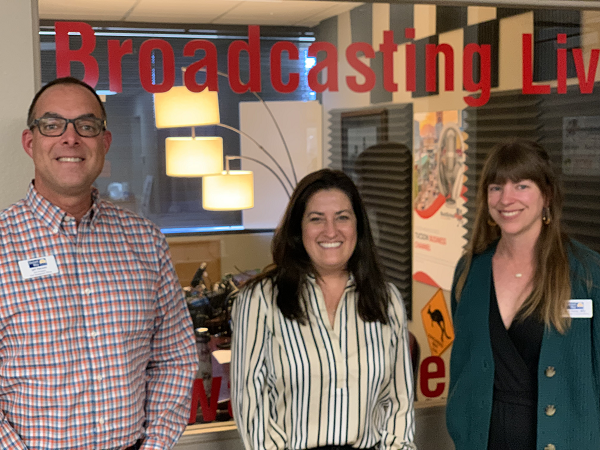 About Your Host
Jaime Overturf
Farmers Agent, Entrepreneur
2555 N Campbell Ave
Tucson, AZ 85719
(520) 293-2900
joverturf@farmersagent.com
As a local Farmers® agent in Tucson, AZ, Jaime Overturf helps customers identify the insurance coverage that best fits their needs. This process is straightforward and personalized to help make them more informed about their insurance options.
Jaime has the knowledge and experience to help customers better understand their coverage options–whether that Jaime has the knowledge and experience to help customers better understand their coverage options–whether that's auto, home, life, business insurance, and more. You can connect with Jaime on Facebook.