About Veronica Saiz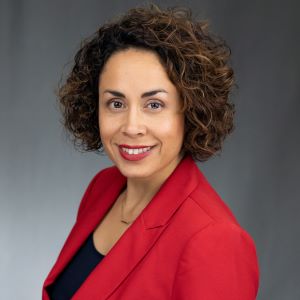 Director of Corporate Engagement and Special Events
Tucson-Native. Attended TUSD for primary school before enrolling at Sierra Middle School and graduating from Sunnyside High School in 2000. Attended the University of Arizona for freshman year of college and then transferred to a private college for Interior Design to earn an Associates.
Married mother of a son and daughter with two bonus sons and one grandson.
Worked for 7 years at a local Interior Design Firm. Transitioned to event/ wedding planning. In order to gain more experience, volunteered for committee work for a large golf tournament fundraiser and was hooked – Non Profit event planning and fundraising became the new passion and purpose.
Worked for various nonprofits both as staff and contracted until finding the way to Big Brothers Big Sisters.
Big Brothers Big Sisters of Southern Arizona is a one-to-one youth mentoring organization that has served Tucson and surrounding communities since 1963, helping children realize their potential and build their future.
As the Director of Corporate Engagement and Special Events, Veronica oversees the agency's three major fundraising events, event sponsors, program partners and supports hundreds of fundraising/ event participants. In addition, Veronica works with local organizations, businesses, and corporations to provide the opportunity to support youth mentoring in a way that is impactful and fulfilling to both the investor in the agency.
Company / Organization Website URL:
www.soazbigs.org
Company or Guest LinkedIn URL:
https://www.linkedin.com/company/soazbigs/
Company or Guest Twitter URL:
https://twitter.com/soazbigs
Company / Org Facebook Page URL:
https://www.facebook.com/soazbigs
Company/Org Messenger:
https://www.tiktok.com/@soazbigs
HOST: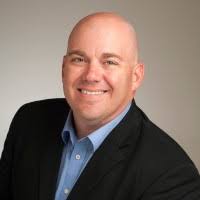 Matt is a Senior Vice President at Crest Insurance Group in Tucson, consulting with companies to identify and implement insurance, risk management, and employee benefits solutions.  With more than 15 years of industry experience, he has served as a keynote speaker on the healthcare industry, leadership, workplace culture, and risk management for professional organizations throughout Southern Arizona, including the City of Tucson, Greater Tucson Leadership, the Financial Executives and Affiliates of Tucson, and the CEO Roundtable of Tucson. 
Matt is an active member in the Tucson community, having served as a Non-Commissioned Officer in the Arizona Army National Guard and volunteering with multiple local organizations, including as Treasurer and a Big Brother with Big Brothers and Big Sisters of Southern Arizona, a volunteer with the United Way of Tucson and Southern Arizona, Chair of the Pima County JTED's Business and Industry Council, a builder with Habitat for Humanity and many other local youth charities. 

Email: mnelson@crestins.com  
Phone: 520.784.7636 
LinkedIn: www.linkedin.com/in/mattrnelson2