ABOUT ~ Jenaya Parise Carter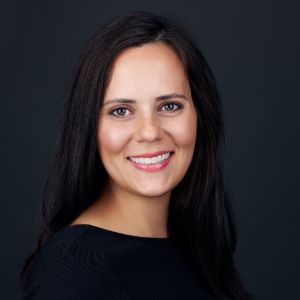 Partner, CPA – Fintrepid Solutions  (520) 415-0188) 
Jenaya is a seasoned business executive, consultant and accounting expert with deep ties to the Tucson community through education, training and community service.  
She graduated from Salpointe Catholic and completed a Bachelor of Science in Business Administration (Accounting) from the University of Arizona's Eller College and a Masters in Accounting from the University of Southern California. An active volunteer and equestrian, she and her husband Sam are proud parents to their two children. 
Prior to joining Fintrepid Solutions in 2019, Jenaya had 10 years of public accounting experience with a specialty in financial reporting, technical accounting, mergers and acquisitions, joint ventures, internal controls and processes, significant non-routine transactions, budgeting and financial models, and complex project management and execution.  
While in public accounting, Jenaya worked on public and private companies and her primary industries included real estate and construction, investment funds, manufacturing, non-for-profit, mining, and airlines. Jenaya became a partner in 2021 and her diverse background brings a new perspective on financial management and operational best practices. 
Fintrepid Solutions is a consulting firm that specializes in providing businesses with strategic operational finance and accounting support. Fintrepid focuses on businesses that face challenges due to growth, exit options, mergers and acquisitions, and many other areas. Fintrepid exists to help their clients navigate those challenges, providing clarity and confidence so they can grow boldly. 
jenayac@fintrepidsolutions.com          
Company / Organization Website URL:  https://fintrepidsolutions.com/  
Company or Guest LinkedIn URL:  https://www.linkedin.com/in/jenayacarter 
ABOUT THE HOST: Matt Nelson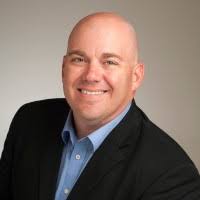 Matt is a Senior Vice President at Crest Insurance Group in Tucson, consulting with companies to identify and implement insurance, risk management, and employee benefits solutions.  With more than 15 years of industry experience, he has served as a keynote speaker on the healthcare industry, leadership, workplace culture, and risk management for professional organizations throughout Southern Arizona, including the City of Tucson, Greater Tucson Leadership, the Financial Executives and Affiliates of Tucson, and the CEO Roundtable of Tucson. 
Matt is an active member in the Tucson community, having served as a Non-Commissioned Officer in the Arizona Army National Guard and volunteering with multiple local organizations, including as Treasurer and a Big Brother with Big Brothers and Big Sisters of Southern Arizona, a volunteer with the United Way of Tucson and Southern Arizona, Chair of the Pima County JTED's Business and Industry Council, a builder with Habitat for Humanity and many other local youth charities. 

Email: mnelson@crestins.com  
Phone: 520.784.7636 
LinkedIn: www.linkedin.com/in/mattrnelson2