About ~ Crystal Wood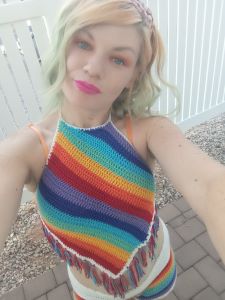 Crystal is a military brat; born in Madrid, Spain. She has lived in Missouri, Tokyo, Japan, Maryland, Washington D.C. and Tucson, Arizona. She's lived here in Tucson for 18 years so says she's from here (Tucson) now!  
Crystal went to Utterback middle school for the last 5 months of middle school, and went to Palo Verde High School. She was freshman class president, but she dropped out in sophomore year, but got her GED in 2009. She went to all of the Pima Community College campuses except Desert Vista. She went to school for Business Management. 
The focus of Lyric's Rose LLC is to distill my own essential oils and create health and beauty products using all natural ingredients. The product line will also be alkaline (with a PH balance of 7). it is meant to replace all of your health and beauty products with harsh chemicals (all of them). To ensure the quality of the products, and a higher oil yield, I am looking to buy a plot of land and grow the plants used in these products. I'd also like to use this land as a community garden.  
I would like to eventually expand and own a health and wellness center that has the product line for sale in the front and has a focus on yoga, fitness, stretching, breathing, and nutrition. at night it could double as a venue space to help local artists and musicians of all genres have a place to practice and perform. 
Currently I am a rapper, singer, songwriter, and performer. I've recently had the opportunity to open up for a couple famous rappers including; Bizzy Bone (from Bone Thugs -n- Harmony), The Luniz, and DJ Paul (from Three 6 Mafia). I have an album  
I'm working on coming out soon it's called Scam Likely. One of my main songs  Revenge has a feature from X-Raided and there is plenty of Tucson local rappers featured in the album as well. I will be performing at the Arizona mixtape music awards and the Tucson Hip Hop Showcase 
Company Phone: (520) 771-7063          
Email: crystalfwood@gmail.com 
Company / Organization Website URL: https://www.youtube.com/chanel/UCoBS3i6gCpRHGRzW0y1YCsA 
Company / Org Facebook Page URL: facebook.com/infamousthug_crystal 
Company/Org Messenger: https:/linktr.ee/lyriczmusic3 
Sound cloud link: 
Check out Crystal Wood on #SoundCloud 
https://soundcloud.app.goo.gl/Zqajg 
Listen to 2) S&M (Lyric).mp3 by Crystal Wood on #SoundCloud 
ABOUT THE HOST – Jonni Campbell 
Founder: Differently Abled Entertainment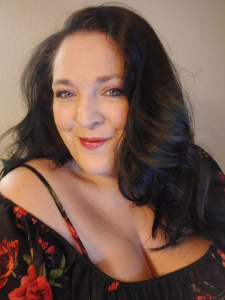 Born in Alaska lived in Colorado, Montana, Arizona a little growing up but mostly Nebraska.   
Graduated HS in 2000 after car wreck Dec 98. Attended FRCC in Westminster and WNCC in Scottsbluff.  Student Government Representative at both and Theatre Club President as well as Assistant Director for theatre Department at WNCC  
Her history includes: Waitress and CNA at Nursing Home before accident junior year. Direct sales and call centers and worked at a newspaper for 2 years. Ran Community Theatre in Nebraska and Tucson called LUNA for 6 years  
Differently Abled Entertainment our mission is to promote and encourage differently abled artists in the entertainment industry by producing content featuring their talents.  
(520) 248-6911  
Company/Organization Website/URL:  FACEBOOK.COM/DIFFERENTLYABLEDENTERTAINMENT