About: Tiphani Law
Tiphani Law is a versatile individual who has pursued a diverse range of careers and passions. Born and raised in Tucson, Arizona. Tiphani's childhood was influenced by her grandfather's tales of being a trapeze artist and a Hollywood stunt double. Tiphani was drawn to the stage and began pursuing a career in theatre. While studying theatre at Pima Community College, Tiphani made appearances in movies, TV commercials, and plays, and even performed a stand-up comedy routine on national television.
During the interview Tiphani emphasized how Jonni's positive energy inspired her to overcome adversity, including depression and ADHD, by harnessing her empathetic and acting abilities. The loss of her fiancé to cancer taught her the value of time and the importance of making a difference in the world. Tiphani's focus shifted towards creating awareness about environmental destruction and promoting sustainability through her involvement with DAE, especially in helping members fulfill their dreams before passing away.
ABOUT THE HOST – Jonni Campbell 
Founder: Differently Abled Entertainment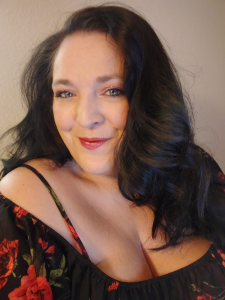 Born in Alaska lived in Colorado, Montana, Arizona a little growing up but mostly Nebraska.   
Graduated HS in 2000 after car wreck Dec 98. Attended FRCC in Westminster and WNCC in Scottsbluff.  Student Government Representative at both and Theatre Club President as well as Assistant Director for theatre Department at WNCC  
Her history includes: Waitress and CNA at Nursing Home before accident junior year. Direct sales and call centers and worked at a newspaper for 2 years. Ran Community Theatre in Nebraska and Tucson called LUNA for 6 years  
Differently Abled Entertainment our mission is to promote and encourage differently abled artists in the entertainment industry by producing content featuring their talents.  
(520) 248-6911  
Company/Organization Website/URL:  FACEBOOK.COM/DIFFERENTLYABLEDENTERTAINMENT