ABOUT – DR. LISA JONES-ENGEL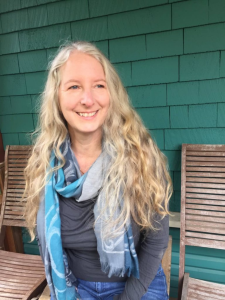 Dr. Lisa Jones-Engel is a senior science advisor on primate experimentation for People for the Ethical Treatment of Animals (PETA).  
A Fulbright scholar who has studied the human-primate interface in Africa, Asia, and the primate biomedical facilities of the U.S. for nearly 40 years, she has published 95 peer-reviewed articles spanning the fields of primatology, virology, epidemiology, microbiology, and conservation.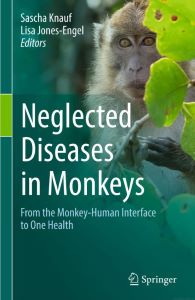 Her most recent book, Neglected Diseases in Monkeys From the Monkey-Human Interface to One Health, was published in 2020. 
Her work includes addressing the neglect and disease risk posed by the University of Washington's Washington National Primate Research Center, where she worked before coming to PETA. 
For more information please visit www.PETA.org. 
DID YOU KNOW:
Tens of thousands of monkeys are imported to the U.S. every year to be mutilated, poisoned, deprived of food and water, forcibly immobilized in restraint devices, infected with painful and deadly diseases, psychologically tormented, and killed in laboratories.

 

The international monkey trade is so extreme that two species of monkeys once common in Asia have recently been listed as endangered, and it's such a big business that Chinese company JOINN Laboratories recently purchased 1,400 acres of land in Florida—according to reports, one of the biggest recent Chinese acquisitions of U.S. land—to build a massive new monkey quarantine facility.

 
Monkeys frequently clear the CDC-mandated quarantine period despite remaining  infected with deadly diarrheal pathogens, tuberculosis, haemorrhagic viruses, West Nile virus and malaria; some pathogens are completely missed during screenings and show up months or years later. Animals have escaped from monkey facilities, and earlier this year, a truck transporting monkeys to a quarantine facility crashed, and the animals who escaped were shot because of the zoonotic disease risk.

 

More than 90% of experiments on animals fail to lead to treatments for humans, and more than 95% of new pharmaceutical drugs that test safe and effective in animals fail in human clinical trials. COVID vaccines were developed without lengthy experiments on monkeys, whereas decades of experiments on animals have failed to produce vaccines for HIV, Zika, and other deadly diseases.

 

PETA is calling on the CDC to ban importing monkeys for experiments and urging the NIH to adopt the 

Research Modernization Deal

, developed by PETA scientists, which provides a blueprint for replacing the use of animals with human-relevant tests that will actually lead to cures for human diseases.