About – Justina Nixon-Saintil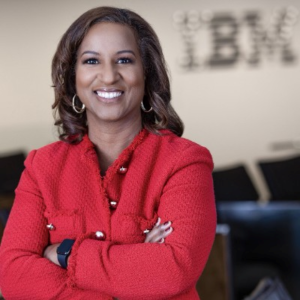 IBM's newly appointed Chief Impact Officer, Justina Nixon-Saintil, drives the initiatives that enable IBM and its employees to transform their altruism into reality for communities and the planet, with a focus on career readiness and environmental sustainability. 
Justina leads IBM's efforts across skilled employee volunteerism, education partnerships, and curricula to invest in the future of work, with a groundbreaking commitment to skill 30 million people worldwide by 2030. Through a strategic focus on IBM's free education program IBM SkillsBuild, Justina's global team is creating opportunities for underrepresented communities, upskilling adult learners, and connecting high school and university students, and faculty with valuable new skills and career paths. As a trained engineer and a corporate leader, Justina has championed lifelong learning for young learners and aspiring STEM professionals around the world. 
 Previously, as director of Corporate Social Responsibility at Verizon, Justina created and led programs to make education more inclusive. She was also an Engineer for the U.S. Department of Energy. Justina earned her Master of Business Administration from New York University's Leonard N. Stern School of Business and her bachelor's degree in Mechanical Engineering from the State University of New York at Buffalo. 
 
IBM SkillsBuild is a free education program focused on underrepresented communities in tech, that helps adult learners, and high school and university students and faculty, develop valuable new skills and access career opportunities. The program includes an online platform that is complemented by customized practical learning experiences delivered in collaboration with a global network of partners. The online platform offers over 1,000 courses in 19 languages on cybersecurity, data analysis, cloud computing, and many other technical disciplines — as well as in workplace skills such as Design Thinking. Most important, participants can earn IBM-branded digital credentials that are recognized by the market. 
For more information please visit: skillsbuild.org