About ~ Jessica M. Somar
Certified Health Educator – Corporate Well-Being Expert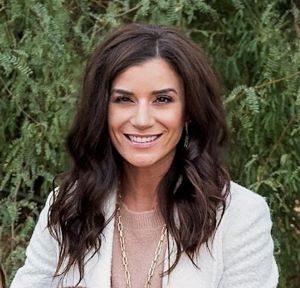 I was raised outside of Madison, WI, and despite being in AZ since 2006, I will forever be a Wisconsin girl at heart.  
I spent my entire childhood as a competitive gymnast.  
 
I went to college at UW – La Crosse, where I graduated with a BS in Community Health. I have held certifications in pilates/yoga (piYo), sports nutrition, Youth Mental Health First Aid and I am a certified health education specialist.  
 
My biggest pride in life is my family, my husband, son and 3 bonus (step) daughters. 
Being a certified health education specialist and having my bachelor's of science in Health Education, I have spent nearly 17 years in the corporate wellness arena. I started my career as an intern at the fitness center within Motorola, which is what brought me to Arizona. From there, I had the opportunity to develop a comprehensive and robust employee wellness program for a large, nationally located department of defense contractor.  
 
It was such a unique experience, not only due to the nature of the organizations' work, but the diverse employee population. The next chapter of my career, I stepped into more of the population health space working for organizations that provided health management services to employers. This shift offered a variety of roles over the last 12 plus years. I spent time telephonic health coaching, developing worksite wellness programs, managing teams of telephonic coaches and onsite well-being coordinators, and most recently, designing well-being and engagement strategies and serving as the director of engagement for a large insurance company.  
 
Throughout this time, I also provided sales support to the teams I worked alongside with, serving as the resident wellness expert, contributing to RFPs (requests for proposals), finalist presentations and strategy sessions with new and potential clients. 
The range of my experience in the wellness industry, has given me broad perspective on how wellness means so many different things to different populations, as well as how to influence human behavior aiming to improve the overall quality of living for individuals. The world of wellness can be overwhelming so my role as a Certified Health Educator is to focus on evidence-based medicine and guidelines to achieve a healthy lifestyle again resulting in positive outcomes for individuals and the companies they work for. 
I am currently self-employed, which allows the opportunity to pick projects and engagements that align to my passions while providing me the flexibility to focus more priority and time on my family. 
https://www.linkedin.com/in/jessicamsomar/ 
(602) 524-5944 
About the Host: Mindy Griffith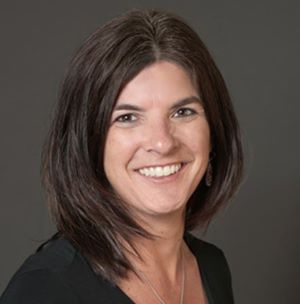 Mindy Griffith, M.Ed worked as a Program Coordinator at the University of Arizona, an elementary school teacher, and a school administrator before joining BAG IT in 2016. Mindy has been engaged with a number of non-profits in volunteer, board, and leadership roles, having served as President of both the Junior League of Tucson and St. Luke's Home, an assisted-living community for low-income Elders. Mindy has been touched by cancer as a daughter, granddaughter, and friend and is committed to making sure everyone knows they have a voice in THEIR healthcare team and how important that voice is to help one Fight the Fear of cancer. Knowledge is power!