About – Mimi Coomler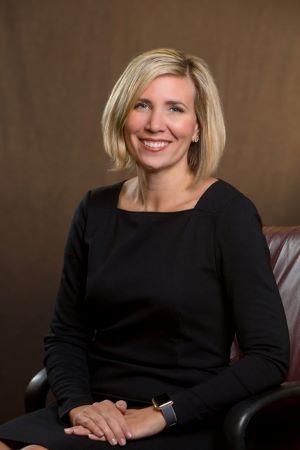 CEO, Tucson Medical Center 
Raised in Pittsburgh PA. Undergrad in Nursing (registered Nurse) and Grad degree in Health Administration. 
Lived in Pittsburgh, Albuquerque, Bisbee and Tucson (home for the last 15 years). 
Loves to play tennis. Enjoy golf (but am a terrible player) 2 fantastic Kids (Brody 17, Caroline 12)  
When I first enrolled in college I wanted to be a biologist- I quickly realized I wanted a people centered career and so i transitioned my major to Nursing. I thoroughly enjoyed my role as critical care and Cath lab nurse and I eventually was tapped to lead a department. The learning curve was steep and I was very lucky to have mentors that shared constructive feedback, and support my growth.  
13 years ago my son was diagnosed with Type 1 diabetes- it really changed my perspective on the healthcare delivery system. I could see the impact on patients and families from a different perspective, and I understand the impact of good and not good on a very personal level. My son's diagnosis changed our family's journey and it changed my professional journey as well. I eventually took a position as the CEO of the Children's Clinics – a multispecialty clinic that serves kids with special healthcare needs. 
CEO, Tucson Medical Center – This is my second time as an employee of TMC. I started here back in 2007- as a Director of Nursing, took a five year break and became the CEO of Children's Clinics (multispecialty clinic for kids with special healthcare needs).  
I returned in 2017 as the Chief Nursing Officer, then became the Chief Operating Officer and now have the opportunity to lead the hospital as the CEO. 
TMC is a nonprofit community hospital- our mission is to provide exceptional healthcare with compassion. My job is to foster the values of Dedication, Community, Compassion and integrity and be sure they are "alive" in our organization. We take our role as partners in Health for our community seriously and we shape partnerships, programs, and resources to be sure that we make progress in a healthier southern Arizona.  
 
One of the things I love about our organization is that we are Local- There are no shareholders, or corporations from other cities driving the strategy and decision making. It's unique! 
(520) 360-1128 
www.tmcaz.com 
Host: Jeff Artzi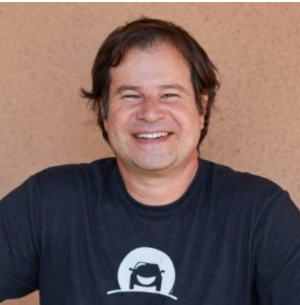 OOROO measures success by doing right by their customers. It's all about "relationships, not transactions," with a focus on keeping their customers safer than when they came in. Ethical behavior is at the core of everything they do—who and how they hire, how they interact with their team members, how they contribute to the community, and how they take care of their customers.
Jeff was born in Brooklyn NY and raised in South Jersey. He graduated from Brandeis University and NYU's Stern School of Business and is a CPA. 
He has served on several community boards and committees including Eller School of Management and the Lundgren School of Retailing and Consumer Sciences also at the University of Arizona, Desert Angels (angel investment group), Tucson Police Foundation, and United Way of Southern Arizona. Jeff is now a proud husband and father of three great kids. 
His career thus far has included launching ventures in energy-efficient, lighting, environmentally safe cleaning products, and home services (a precursor to Angie's List). He is the former CEO of a 90-store, multi-state automotive chain and the founder and CEO of OOROO Auto, where he works to revolutionize the consumer experience in automotive services.